The whole of the internet is filled with people looking and asking for popular video downloaders, plugins &  tools to grab and pirate videos from sites like YouTube, Vimeo, Netflix, Dailymotion, and many more education and media sites. Any normal video hosted is generally easily downloaded by these tools. There are several reasons why people look for online video downloaders. You might be viewing a video on YouTube, Vimeo, or another video platform for either work or entertainment. Something comes up and you want to save the video for later when you can access it without an internet connection.
To your help, we have compiled a list of the top 12 online video downloaders that people generally use to save video for later offline viewing. If you are a content owner looking to prevent piracy from these downloaders, try out DRM Technology enabled VdoCipher. It is a sure-shot way to save your self from all these nuisances. We are giving below here a review of all the video downloaders and some of their key points.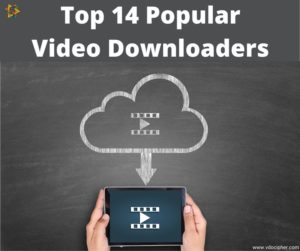 List of 14 Common Video Downloaders
It is a plugin on firefox and technically the most advanced one. We have seen it to be able to download most of the content on web (HLS, HTML5, MP4 streaming) . A uniqueness about this downloader is the frequency with which it is updated to keep hacking into any slight changes in common video streaming systems. Seems, a large community is behind this plugin trying best possible means to grab streaming video content.
No. of downloads – 44,00,000 + (official plugin stats)
Another popular software to be installed on computer. Uniqueness is its beautiful UI to manage , pause, continue & categorize downloads. Also, it seems to provide the highest speed for downloads.
A downloader (installable version) to download videos streamed through RTMP protocol, otherwise not so easy to download protocol.
This video downloader works directly from your web browser. It is a simplistic online video downloader that only needs a link to the video to download it. You can download a media file either from the SaveFrom.net Helper or by saving it in your browser. The former option allows you to save a video in more formats than the latter one.
The SaveFrom.net Helper also allows you to save videos in full HD or 4k. SaveFrom.net works as a YouTube video downloader as well as a Facebook video downloader. The tool also works on Vimeo, Daily Motion, Tik Tok, Instagram, and VK. The only con with this popular web video downloader is that it comes with a lot of ads.
No. of downloads: 120,000,000+
This is a Windows-based video downloader that covers all the fields. The tool comes with a huge list of supported video sharing sites to pick from. It can convert the downloaded videos to several various formats. The built-in screen and sound recorder allows capturing live streaming videos you might not otherwise be able to download.
Also, this is one of the few video downloaders that support downloading many videos at once. The software also has a built-in burning feature to create CDs, DVDs, and Blu-ray disks from the saved videos. You might find sneaky adware o n the installer, though!
ClipGrab is a fast and free online video downloader that also works as a converter. ClipGrab works as a Vimeo, Facebook, and YouTube video downloader. In only one easy step, you can download or convert videos to MPEG4, MP3, or other file formats.
The web video downloader also comes with built-in search functionality so that you can easily find a video to download right from within the software. While the downloader allows you to select a video quality of your choice, you can also download videos in HD. The only con of LipGrab is that it bundles adware with the installer package.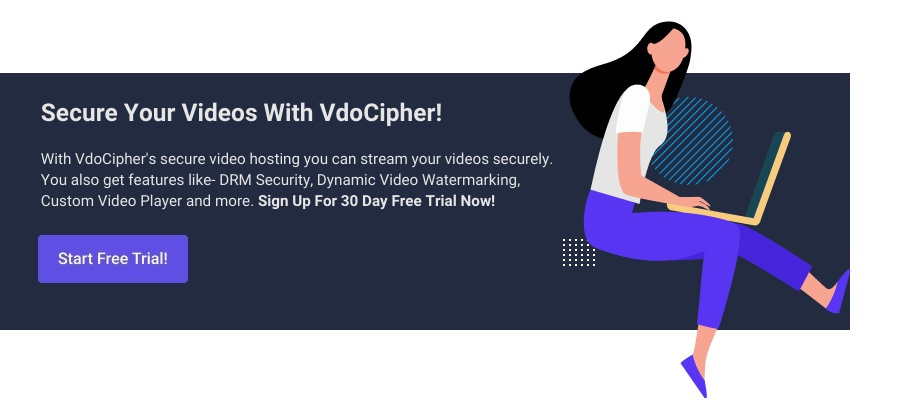 No. of downloads: 515,851 
JDownloader is a quick and easy tool to simplify the downloading process from One-Click-Hosters. JDownloader facilitates faster video downloads with multi-thread download technology. This is one of the few online video downloaders that can simultaneously download several videos.
A LinkGrabber monitors the clipboard to detect and identify copied video links. Moreover, a remote download management feature allows users to monitor downloads when away from their computers. You can also download regular files from file-hosting sites. The only con is that the bundle comes with an adware. Choose custom installation and skip the adware.
Catchvideo.net has a simple toolbar where you can insert the link to the video to download it. Save your video in many forms such as MP4, WebM, or 3GP using this free online video downloader. The tool also offers an extension for your browser so that you can download videos more easily as you surf the internet.
Use Catchvideo as your YouTube, Vimeo, Daily Motion, and Facebook video downloader. This tool, however, makes it clear that video with copyright can't be fetched using this software. Additionally, Catchvideo comes with several other tools, such as a Facebook video downloader for Android and a tool to mix HD YouTube videos. The only con here is that the tool supports the highest resolution of 720p.
This tool helps you as a web video downloader for clips on the internet. Converto.io prides itself in its ease of use. Simply paste a YouTube video URL into the tool and click on Conver to download or convert your video.
You can also edit the filename, ID3 tags, excerpts from the video, and the video quality before downloading. The only con here is the annoying ads on the site
This one is a sophisticated yet free video converter and downloader. It can help you download videos in a few clicks from hundreds of sites. Seamlessly convert any video to any file format. Leverage its fast conversion speed and excellent video quality.
It also boasts a built-in video editor and the capability to burn videos on CDs, DVDs, and Blu-ray disks. The free version only allows downloading one video at a time.
This one is a safe, fast, and free video downloader that prevents the original quality from getting marred by re-encoding. Download HD videos on DistillVideo of 1080P, 26K, 4K, and 8K video qualities. Download videos in no time from a long list of websites including the premium ones.
Eliminate sound from a video while processing. The tool does not need you to download anything.
12. KeepViD & SaveVid
Keepvid – asks for the video url and detects and downloads video file on its own. Savevid is similar to Keepvid
13. ssyoutube
A site specially made to download youtube videos.
14. Audials
A software with high end technology. Like download helper, the detection of any video streaming technology and is grabbing is quite easy and advanced here. It can crack through some moderate level hacks implemented.
How to Prevent website/app videos from being downloaded?
All the above-mentioned tools are based on detecting the video URL and fetching it from server to download content. What if – there is no URL to the video file, even more, if the content being streamed is not a video but an encrypted file with highly secure Widevine CDM and Apple Fairplay DRM based key exchange mechanism? We do exactly the same at VdoCipher. We help secure videos and increase revenues for our e-learning and media customers, saving any revenue loss due to video piracy. Find out more about on how to prevent video download on the blog linked.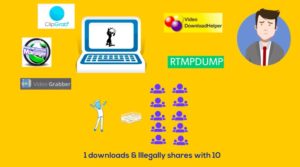 Popular Downloaders: VdoCipher protects all
Supercharge Your Business with Videos
At VdoCipher we maintain the strongest content protection for videos. We also work extremely hard to deliver the best viewer experience. We'd love to hear from you, and help boost your video streaming business.
Free 30-day trial →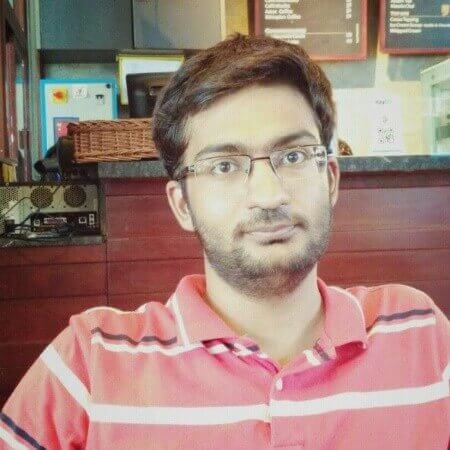 CEO, VdoCipher. Writes about video tech, ed tech and media tech.