India has primarily been a television set household. For as long as one can remember, the television set was somewhat the nucleus of a family. Members of the family would crowd in front of a television and watch shows even if they were not of their choice. When was the last time you remember turning on a television to watch something? How many Channels do you subscribe every month? It is ironic that we pay for 150 channels even though none of us spend more than 10 minutes watching one channel. However, what one demands today is to watch only favorite programs at preferable times. To make things easier, this is what OTT offers: Over- the top delivery of television channels.
Today, OTT is the unusual alternative which is rising and bringing television entertainment to screens in people's pockets. In this age of technological development, the consumers have become more conscious about the price they pay for services. OTT brings film and TV content via the Internet, without requiring people to subscribe to TV cable services. OTT platforms in India are taking over the Indian entertainment market massively in this very decade.
According to the latest FICCI-KPMG report (2017), "urban consumers have been early adopters of video, especially in the age group of 15-34, which constitutes 70-75% of the total internet base."
Therefore, working professionals, students, or someone who doesn't own a television set, find it more comfortable to consume most of the TV shows and movies online. For example – Today, even parents staying at home enjoy convenient viewing through Amazon Firestick.
The scope for OTT in India:
As per the reports by The Indian Express, "India will have 371 million internet users by June. There are about 66 million unique connected video viewers in the country, and about 1.3 million OTT paid video subscribers."
The most evident example of OTT in India is Hotstar. Hotstar, a subsidiary of Star India Pvt. Ltd has included 8 languages and content from 15+ TV channels. Hotstar brings some of the longest running, and highest rated TV content in India.
Netflix is another example. Netflix launched its streaming subscription video-on-demand (SVOD) service in 2007. Currently, more than 1/3rd of the total American households subscribes to Netflix. In India, the millennial generation prefers to sit at home and watch Netflix instead of going to the Cineplex. Therefore, the hike in the use of the internet and smart devices will undoubtedly grow at exponential rates.
Voot, Amazon Prime Video are some other examples. This clearly explains the depth of OTTs effect. The content owners and aggregators are using non-TV platforms to improve reach and generate revenues through subscription and advertisement.
But what makes one want to watch television online? This presents a fantastic opportunity for service providers to generate new revenue from video-on-demand, catch-up TV, and interactive applications.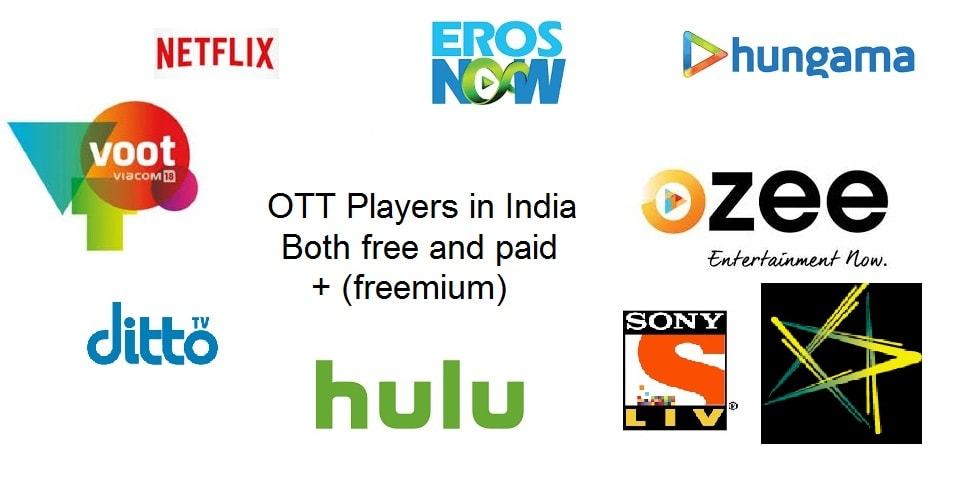 Here are some ways in which OTT platforms are revolutionizing the television watching experience:
Play. Pause. Rewind. Forward:
Compared to Television, OTT services offer a large part of the control of watching to the viewer. The viewer can decide how much they want to consume.
The video feed is streamed online and thus, the viewer is no longer within the confines of time slots.
With OTT platforms viewers no longer need to worry about missing out on the continuation of their favorite shows.
The convenience of devices:
OTT literally means Over The Top – anytime and anywhere. These services are available across different devices (smartphones, laptops, and televisions). According to EY, there were 160 million digital video viewers in 2016 alone. This base is expanding daily. Whether it's the desire to watch a movie alone on a lazy day or spend a family evening with on the large screen, OTT platforms take care of it all.

As per Media Partner Asia, there are more than 66 million active OTT users across India today, and the number of video subscribers is projected to grow to 105 million by 2020.

Cost-Effectiveness:
Pay for six movie channels seems a waste when they are available for the price of one. OTT platforms have changed the concept of making custom packs and choosing channels. OTT platforms prove all content for the same price as their subscription plans. With data packs and internet services getting more cost-effective, the future for Video-on-Demand (VOD) platforms online looks bright.

According to a Cisco report, India will have 829 million internet users by 2021, twice as much as compared to 2016 when there were already 373 million users.


Globally curated Content in One Place:
Compared to DTH cable services, OTT platforms offer a large variety of regional and international content. Many shows air at the same time as they would in their host country.
OTT customers are often mobile viewers and consume content from a variety of places. From waiting in line at the store to even while on vacation. A unique aspect of the Indian OTT market is the large population base living outside India. Global Content curated at one platform saves the need to pay for costly foreign hosts.
Language is no longer a barrier:
A huge opportunity exists due to a large number of languages spoken in India. Having content available in many languages beyond the most popular ones differentiates one type of OTT platform from the other. This is why Netflix is slowly increasing more Indian content.
Catching up on Sports made easier:
From football and cricket to Formula, almost all major sporting events are now available on OTT platforms.

According to a report by Scroll.in, online IPL viewership crossed the 100 million mark in 2016.

One no longer has to wait for the highlights to catch up on those football penalties and hockey goals. People can watch sports anywhere now on their smartphones. In the metro, on the bus, on a vacation and even at home. They are no longer bound to the time slots.

Original Content:
OTT platforms also provide a platform for small budget projects and web series.
Even famous Indian movie directors like – Zoya Akhtar, Anurag Kashyap, Dibakar Banerjee are opting for OTT platforms to release their movies. Lust Stories and Sacred Games are Original Indian contributions released exclusively on Netflix.
Web series provide content for people who simply cannot connect with the daily saas-bahu soaps on television. Apart from shows, OTTs also are also great platforms for stand-up comedians and travel-lifestyle concepts. Comicstaan, a reality tv show by stand-up comedians like – Tanmay Bhatt, Biswa Kalyan Rath., etc is being aired on Amazon Prime Video.
Feedback and Chatrooms:
OTTs revolutionized the way the viewer/consumer interact with their favorite shows. Content makers and script writers do not depend on TRPs alone. They can actually improve on their content by analyzing viewer engagement. Likes, dislikes, viewership, and comments offer qualitative feedback. Some OTTs also offer chat rooms where viewers can interact, boosting engagement with the show or movie.
Quality of Experience:
Viewers expect broadcast quality from online video. They want the OTT service to operate just like television does in India – sit down, turn it on, and it 'just works'. Also, OTT provides personal space for viewing without the interruption of family members or movie hall audience.

For instance, nearly 50 percent of respondents from a recent State of Online Video research report said they will stop watching the second time video buffers.


As a result, many companies employing a single, integrated UI that supports their specific business requirements make it much easier for viewers to consume, discover, and share content in India.
Obstacles to the OTT and VOD platforms in India:
One of the key network challenges that users in India face is slow speed. The current infrastructure simply doesn't provide good connectivity. Recent studies show that just a five-second delay in the start of a video turns off most users, many of who won't come back for another look. Another obstacle is payment mechanisms. The payment methodology in India is still not digital-friendly, which is holding back OTT subscriptions. The ability to have seamless, frictionless digital payment systems is key for growth over the long term.
Most OTT and VOD platforms offer their entire catalog – including premium content – for a free trial, without even taking the users' card details! In an ecosystem where there's always one person who decides what everyone will watch on TV, having the ability to control and access what each person watches, is a welcome change.
Despite so many OTT streaming options at their disposal, most Indians prefer to use pirated content. If you are looking to launch an OTT platform with highest piracy protection, have a 30 day free trial at VdoCipher. 
Supercharge Your Business with Videos
At VdoCipher we maintain the strongest content protection for videos. We also work extremely hard to deliver the best viewer experience. We'd love to hear from you, and help boost your video streaming business.
Free 30-day trial →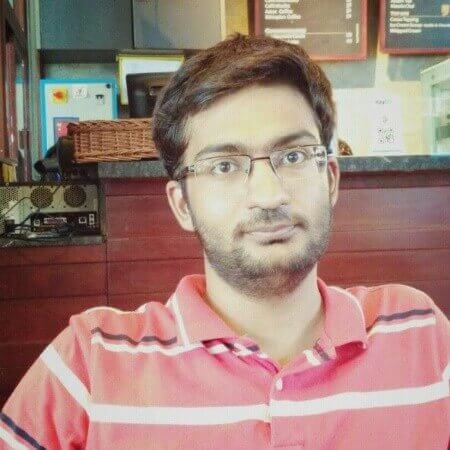 CEO, VdoCipher. Writes about video tech, ed tech and media tech.