While education is the backbone of a nation, educators are its builders. Teaching has always been regarded as a noble profession. From history to present times, teachers are regarded as quite an important part of any society. The quality of education that children all over the receive is a matter of global concern. In the 21st century, teaching through "virtual classroom" has become a blessing for both the student and the teacher. With this, there has been a rise of what one would call "modern" educators. They are teachers who connect with students across the world through online platforms and create content of high quality.
Virtual Classrooms allow sharing of lessons on various subjects – from basic language course to advance mathematics. This advancement in the education sector has changed the scenario of learning-from-home as well as teaching-from-home. One must have heard about using computers to teach kids when they can't get to class; now technology is taking that to a whole new level and connecting classrooms, culture, cities and much more.
Learning beyond four walls? Learning beyond the borders of your Country!
Virtual classrooms are an advantage in schools low on budgets. Some schools experience issues like – a shortage of teachers. In many schools, one teacher plays the role of teaching two distinct subjects. This not only compromises on the quality of education but fails to cover extra curricula's too. In schools, many people will want to emphasize the importance of having a teacher in the classroom. However, in today's competitive world one cannot really ignore the edge of the online learning experience of virtual classrooms. They not only improve learning but also enhance teaching.
In some schools, use of devices like – 360 cameras that can track voices of students and enable students to stream their phones and laptops on the main board – have already been put to use. Simultaneous streaming of various classrooms is another edge that virtual classrooms have over regular classrooms. Which means everyone can communicate and connect in real time. Nowadays, the holistic development of children is in demand. Parents want their children to excel in academics, take up sports, learn to play music or take up art. This is where virtual classrooms bridge the gaps between such desires of an all-round development and availability of facilities.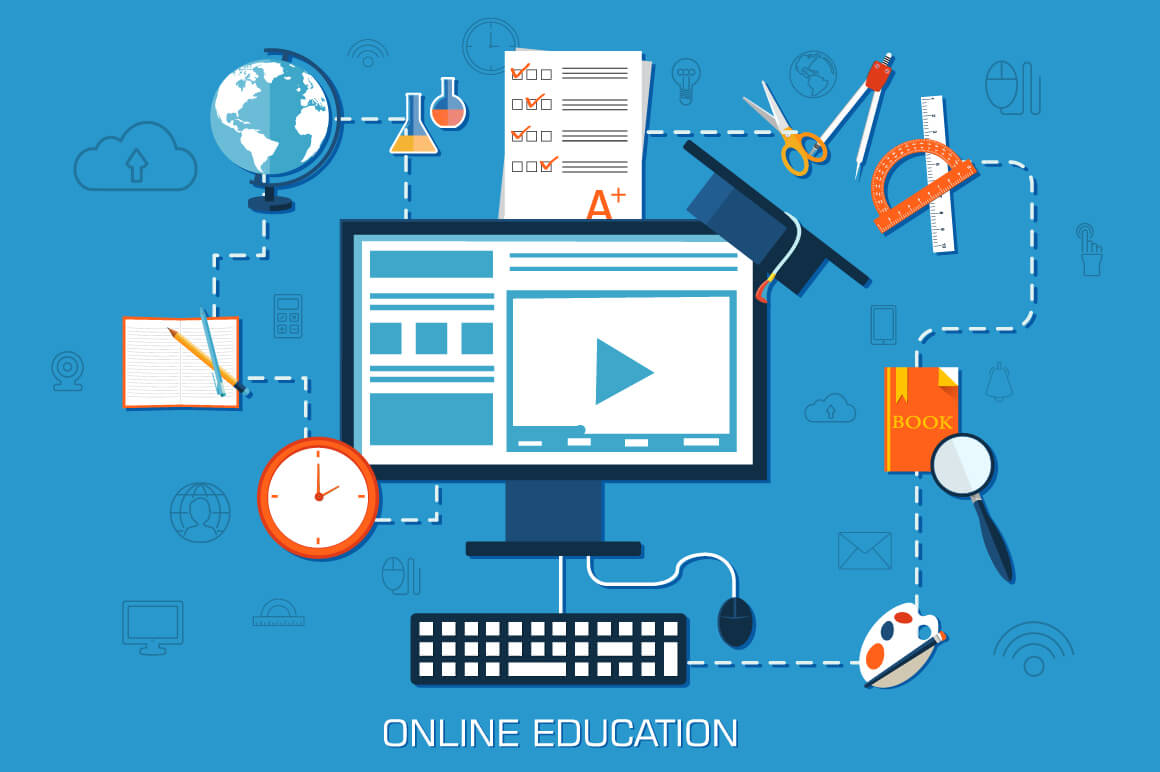 21st Century Boon: Virtual Classrooms connecting Asia to Africa
In a virtual classroom, it is habitual for students and teachers to work with industry and with each other. Online learning spaces provide a huge range of access to intermixing with cultures. This also enables adapting different successful methods of learning from all over the world.
Even though the classmates maybe miles apart, the exposure that a virtual classroom provides goes far beyond their virtual class period. One must not forget that this expands one's knowledge of the world and not be like just centered around the place that they are in. Learning in the 21st century powered by internet and technology is really extending beyond four walls and even beyond the latitude and longitude, one is in.

"Connecting classrooms through teaching and teachers of the future"
There are numerous benefits of virtual classrooms:
Teachers and other education professionals can take advantage of the program. They can advance their careers while still teaching and carrying out administrative duties.
Virtual learning and teaching space(s) are cost-effective as it saves travel and accommodation expenses.
Online Classrooms are non-restricting as tutors and learners participate in live synchronized and simultaneous classes.
Virtual classrooms are also great options for impromptu meetings and group projects because it allows members to check-in on progress and discusses ideas.
There is increasing demand for higher education and the need for acquisition of new skills for a dynamic labor market. These make virtual classrooms the most viable alternate mode to address these needs.
Learning is no longer restricted to the four walls of a classroom (same space and at the same time). With virtual classroom, learning can now take place anywhere, everywhere, anytime.
Virtual classroom can take two scenarios
Asynchronous virtual learning :

Learners engage with ready-made uploaded learning resources.
This is essentially a self-paced tutorial course based on lessons.
An example of this is the Educomp smart classes and Educational apps like – BYJU's.,etc.
Besides that, the learners engage with other learners through discussions in the chat rooms and discussion forums.
The facilitators then evaluate the learning outcomes, grade the assignments and give students feedback.

Synchronous virtual learning :

It is synchronous, therefore, the instructor and the learners interact online at the same time.
Happens through a Virtual Management Learning System (VMLS) platform.
This is an instructor-led classroom.
There is at least one active instructor present.
The lesson is carried out in real time at a specified time and date.
The students' virtual classroom attendance is through video conferencing.
Virtual Classrooms, therefore, embrace both the digital learning and the blended mode of learning for educational professionals such as teachers, principals, and other institutional administrators who seek to advance their studies while at the same time pursuing careers at the workplace.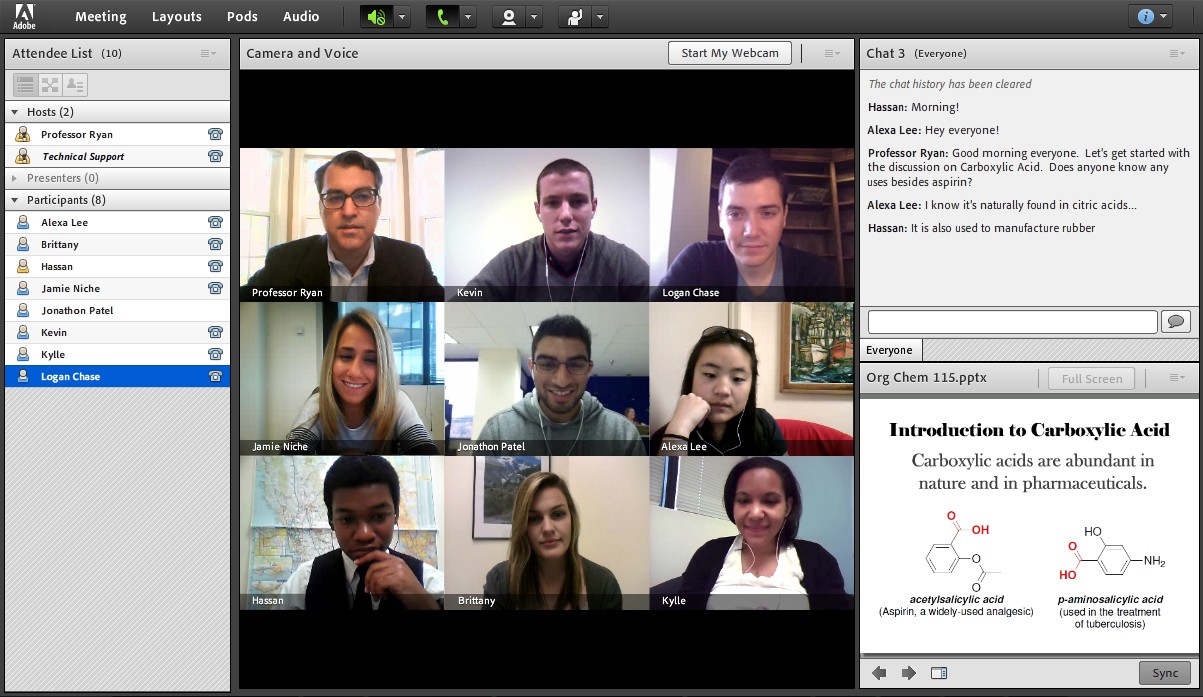 The Highlight Reel on Virtual Classroom:
1. Microsoft Innovative Educator (MIE) Program by Microsoft
Microsoft started the MIE program to provide support to teachers worldwide. These were teachers who wanted to apply a unique and effective teaching method to inspire students and take their teaching to the next level with the help of technology. Besides that, teachers use different Microsoft education tools to share innovative ideas and include themselves in the course of the MIE program. Through this special initiative, Microsoft acknowledges all modern teachers who effectively provide teaching using digital platforms.
The teachers visit many countries with their students through Skype. Teachers can assist students from different countries of the world using Microsoft 365, OneNote, Skype, Sway, Flip Grid, Minecraft and other tools. Hence, the platform helps educators engage and interact with students. Most importantly, it creates a worldwide Microsoft Educator community.
MIE apart from allowing to teach in many places at one time also has the added advantage of helping to enrichen the teaching experience. The tools and methodology advantage improving with every step of accumulating content. Besides providing space for curating and developing content, educators online learn from others, exchange ideas with fellows and interact with students in a virtual classroom.
2. Developments in India on virtual classrooms:
Chief Minister Shivraj Singh Chouhan has reportedly in Bhopal decided to reach out to various sections of the society. CM Chouhan would use the virtual class network to address the students in Bhopal. This is one of many public welfare schemes undertaken by the government.
Virtual classroom has a facility of a two-way dialogue. The teacher at the command center lectures on a subject while the students sitting in the hi-tech virtual classrooms that are present across the state in all districts can ask questions from the teacher.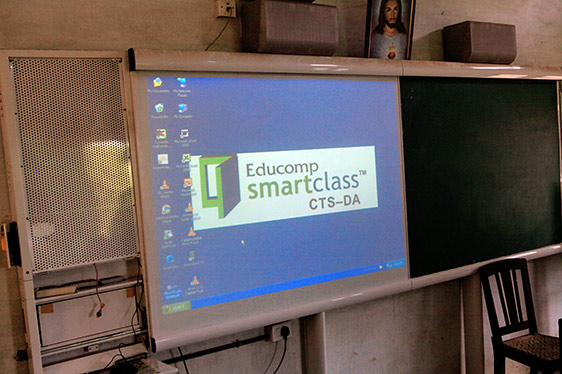 To implement virtual classroom with video classes and interactive learning, get a free 30 day trial at VdoCipher.com
Supercharge Your Business with Videos
At VdoCipher we maintain the strongest content protection for videos. We also work extremely hard to deliver the best viewer experience. We'd love to hear from you, and help boost your video streaming business.
Free 30-day trial →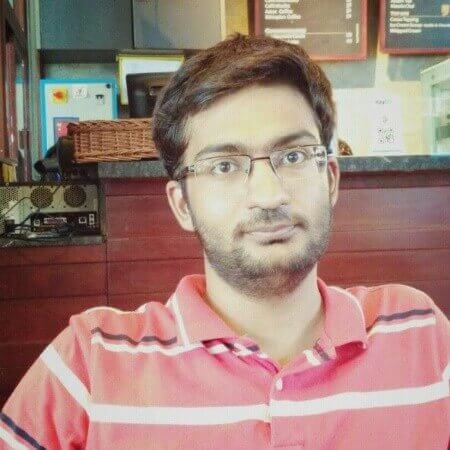 CEO, VdoCipher. Writes about video tech, ed tech and media tech.