Video tutorial followed by text tutorial.
Text Tutorial: How to get the video data in CSV file?
You can download all the video data like video title, video id, the status of the video, etc in a CSV format. There will not be any analytics data like the number of views, bandwidth consumption, etc.
These are the steps you need to follow to download the data in CSV-
1- Click on the filter and search given in the top bar.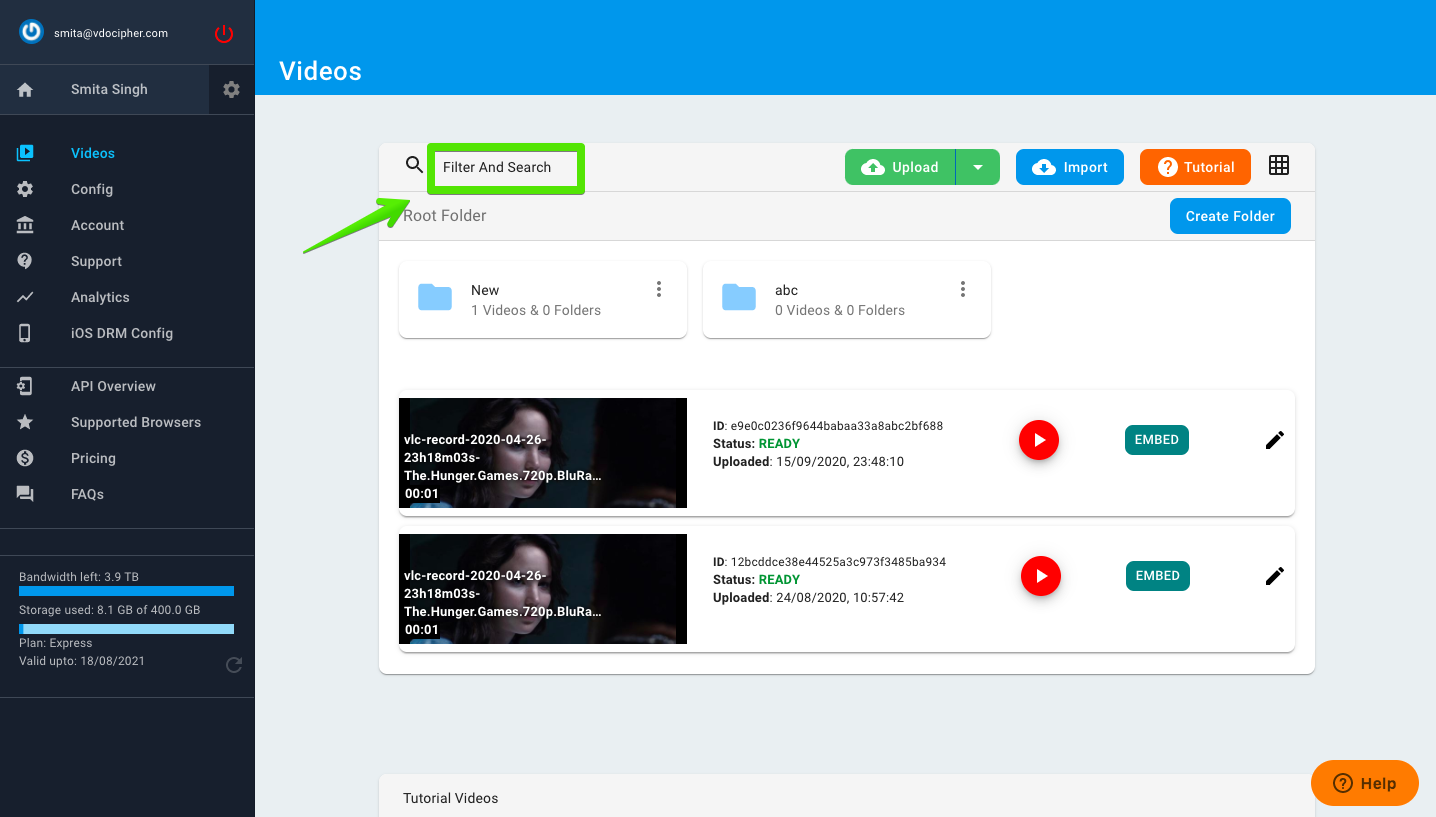 2- If you want to download all the videos then click on the download CSV option.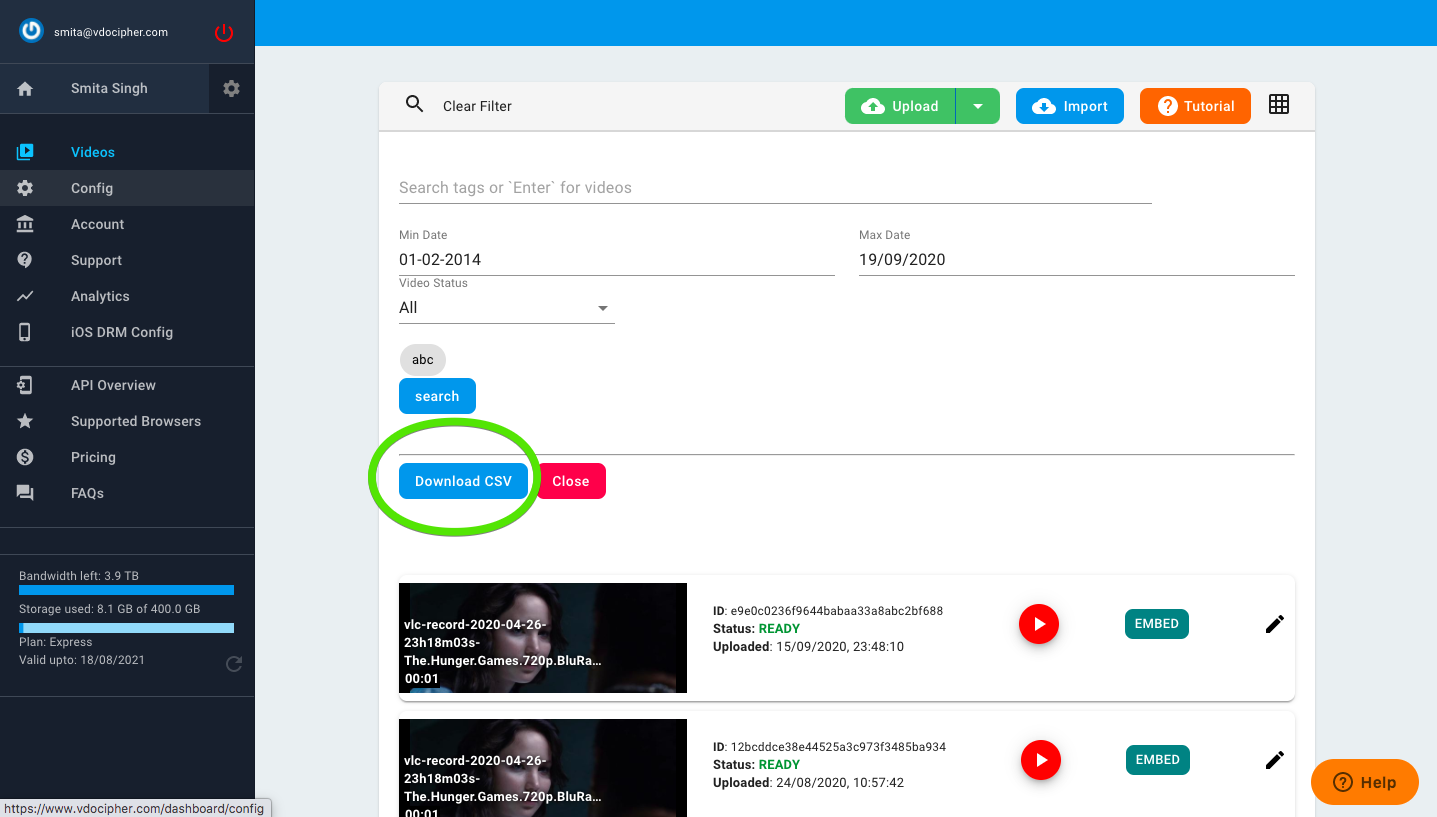 3- You can also search the video by tags and status.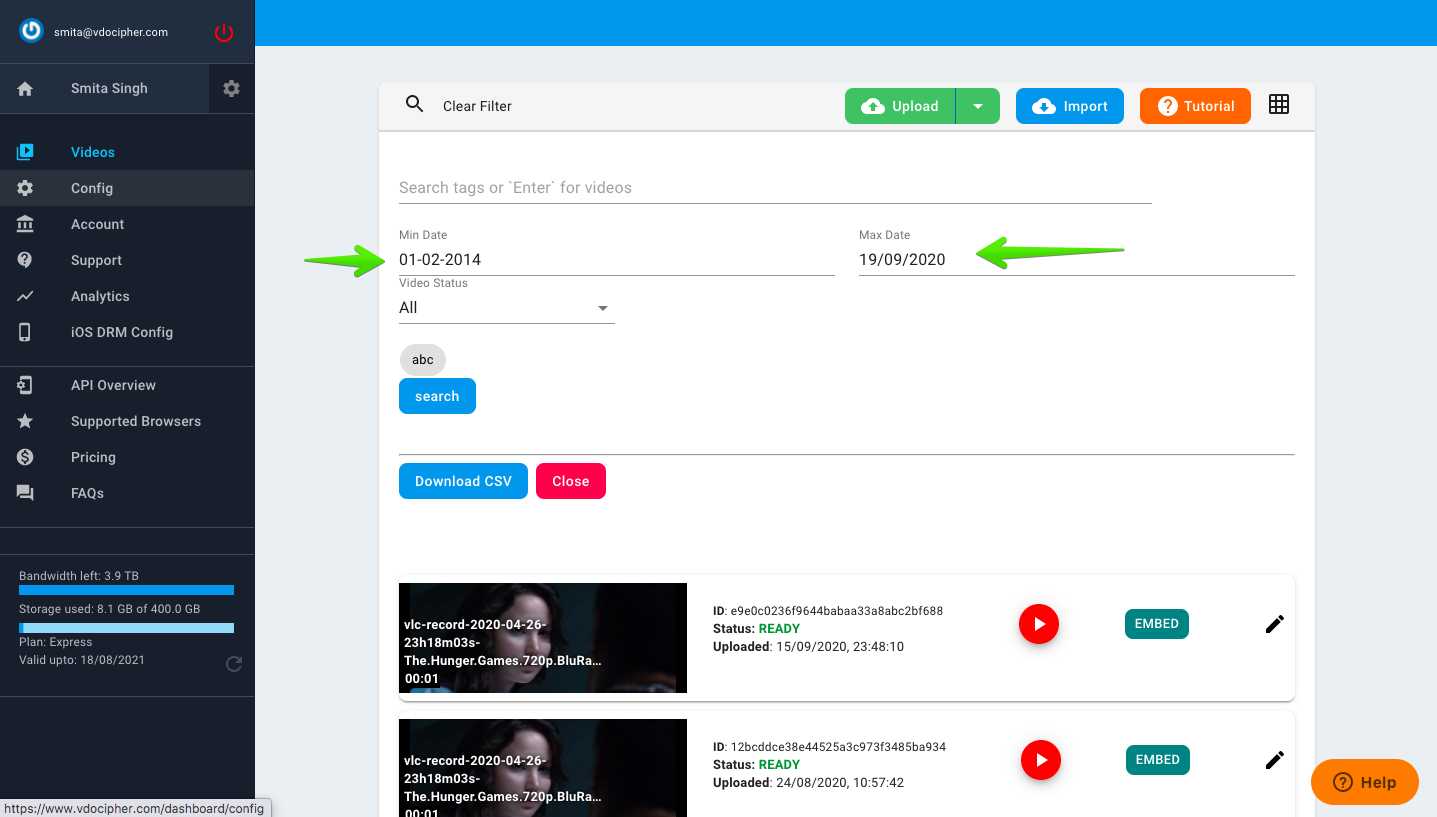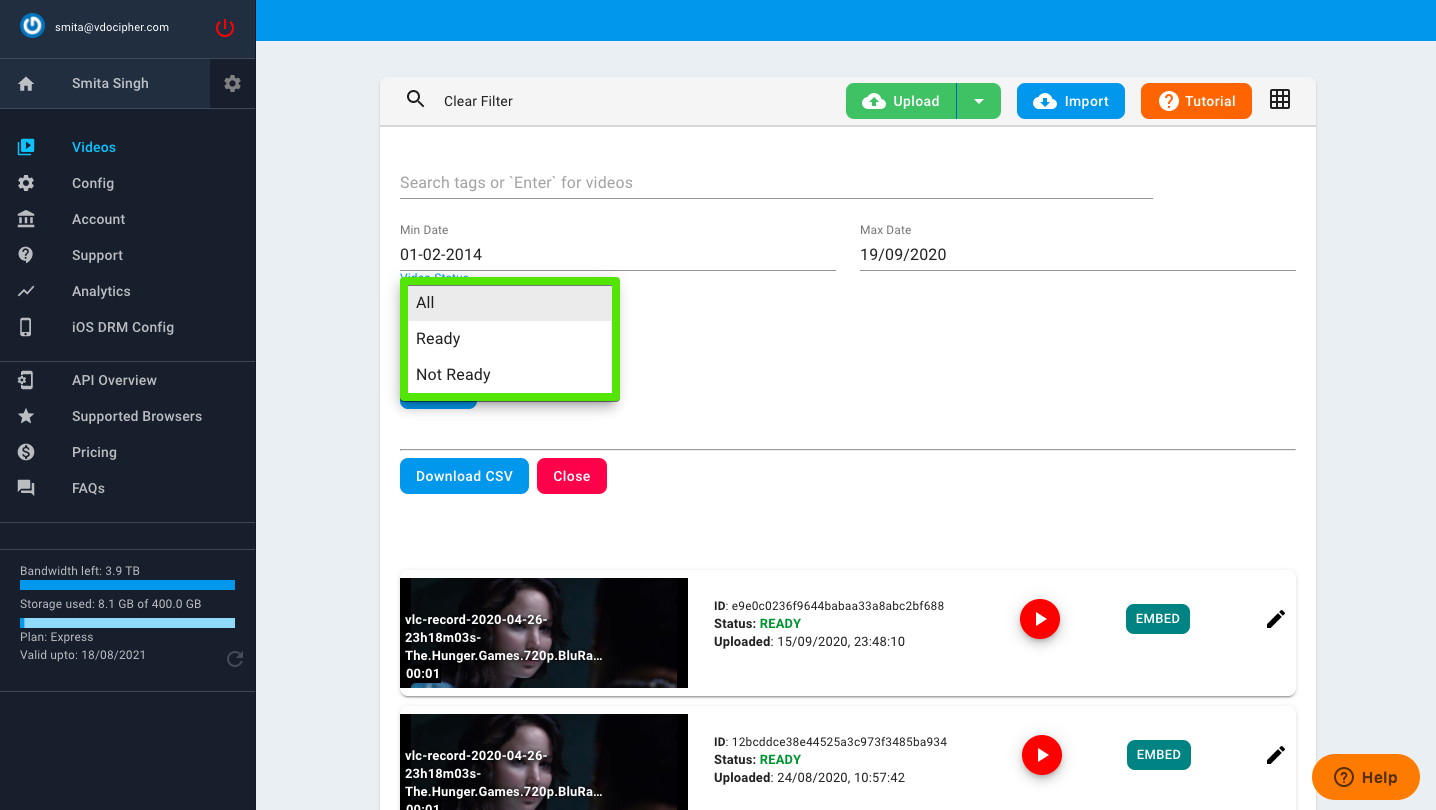 4- If you want to download the data uploaded between two particular tests, you can also do that. Just enter the dates and click on the download CSV option.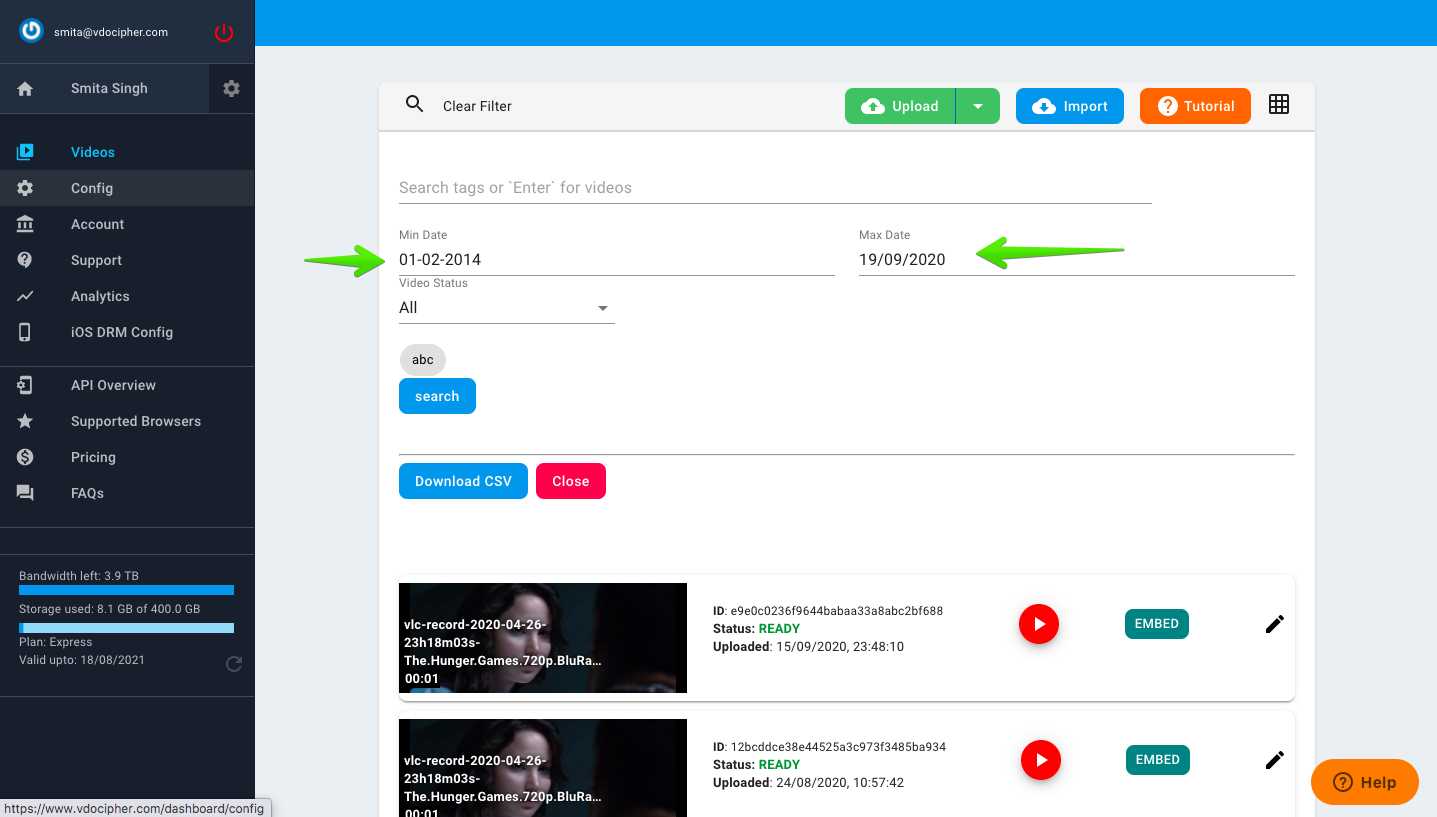 5- You will able the see a downloadable link below the download CSV option, click on that and your file will be downloaded.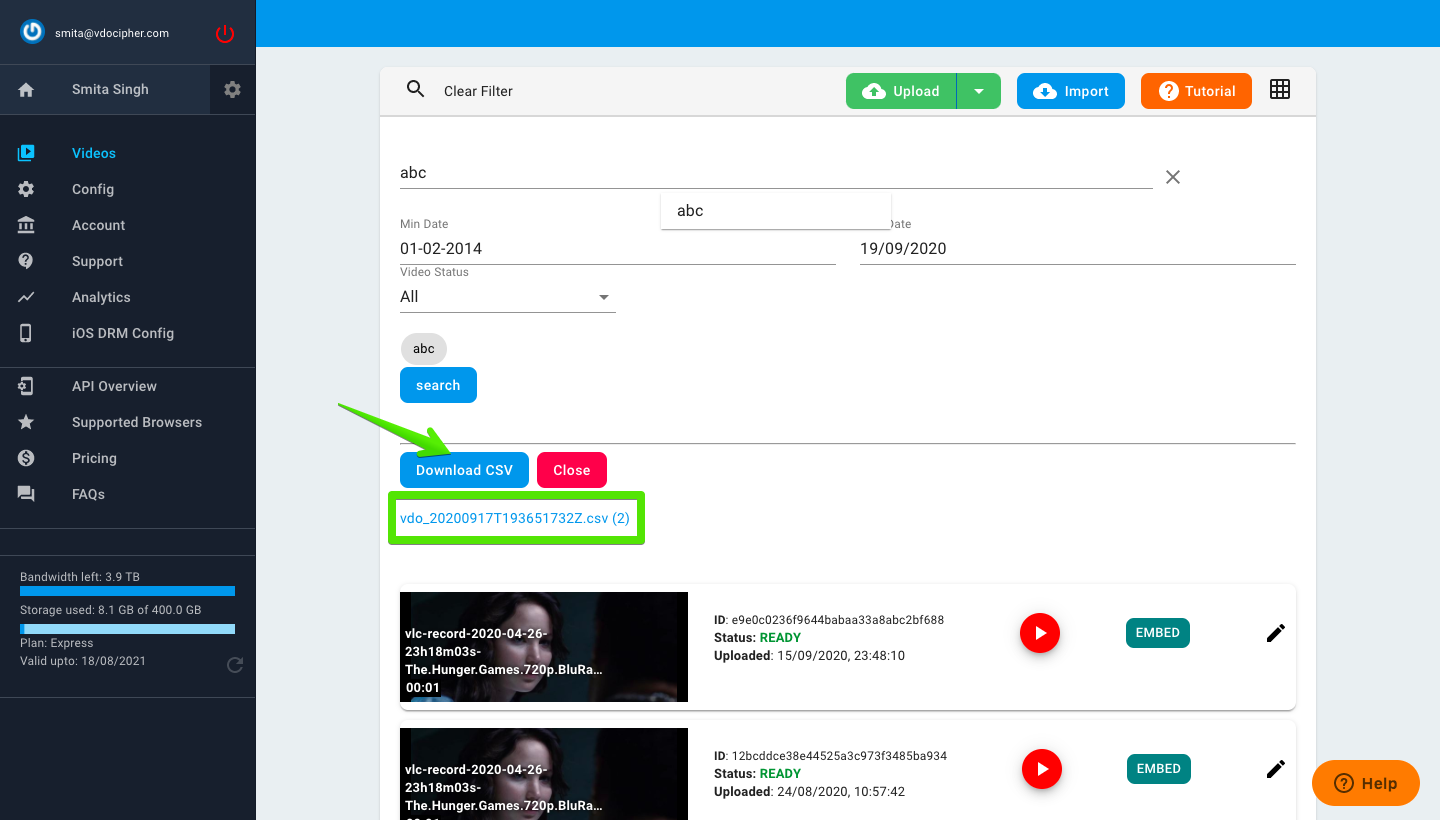 Supercharge Your Business with Videos
At VdoCipher we maintain the strongest content protection for videos. We also work extremely hard to deliver the best viewer experience. We'd love to hear from you, and help boost your video streaming business.
Free 30-day trial →