Video tutorial followed by text tutorial
Text Tutorial – How to add subtitles to a video:
You can upload subtitles in vtt format to any video and it will show on the player. We support multilingual subtitles as well.
These are the steps you need to follow to upload subtitles to a video file-
1- Click on the edit option given in front of the video.
2- Click on the subtitles option given on the bar.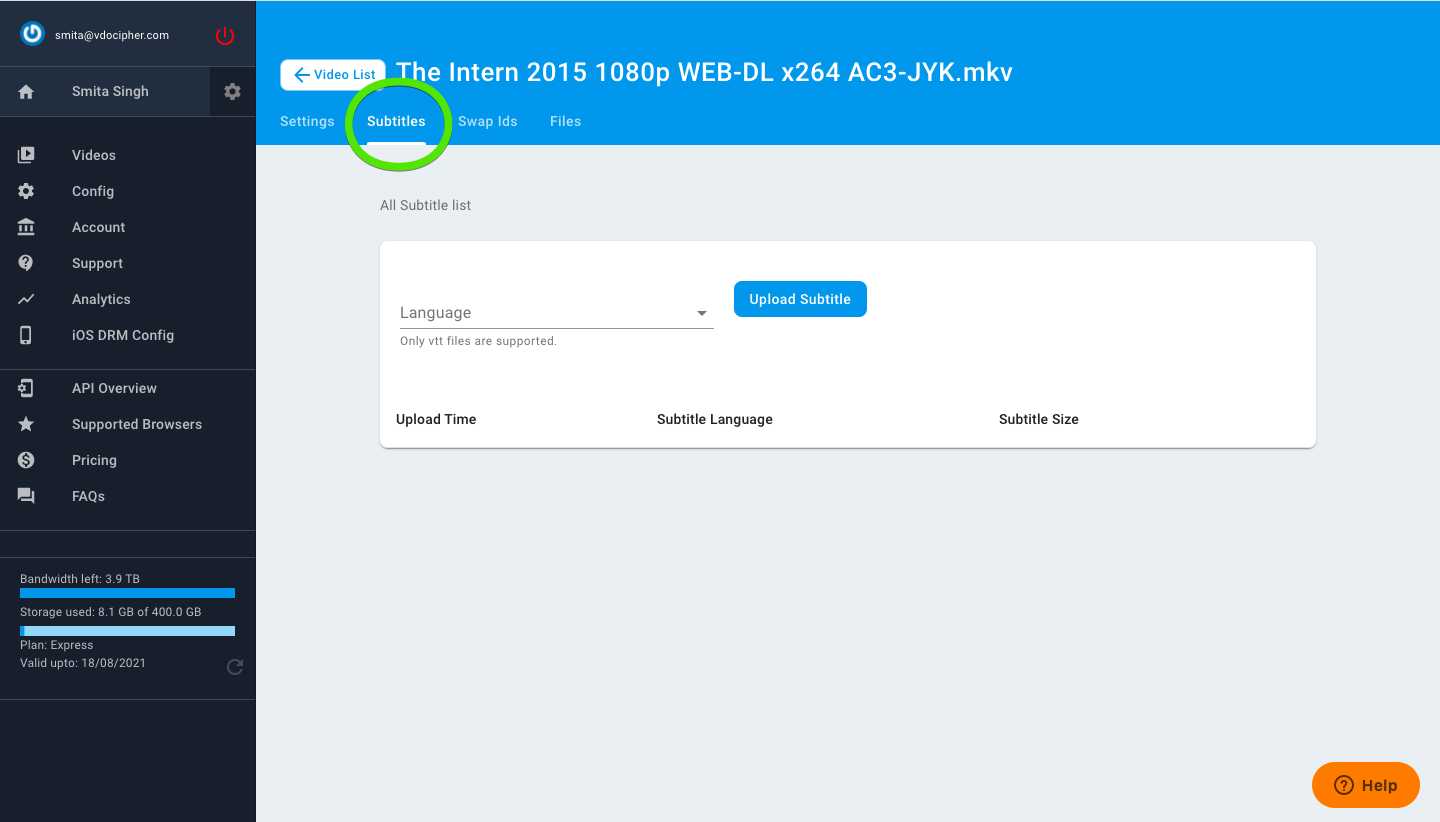 3- Choose the language of the subtitle.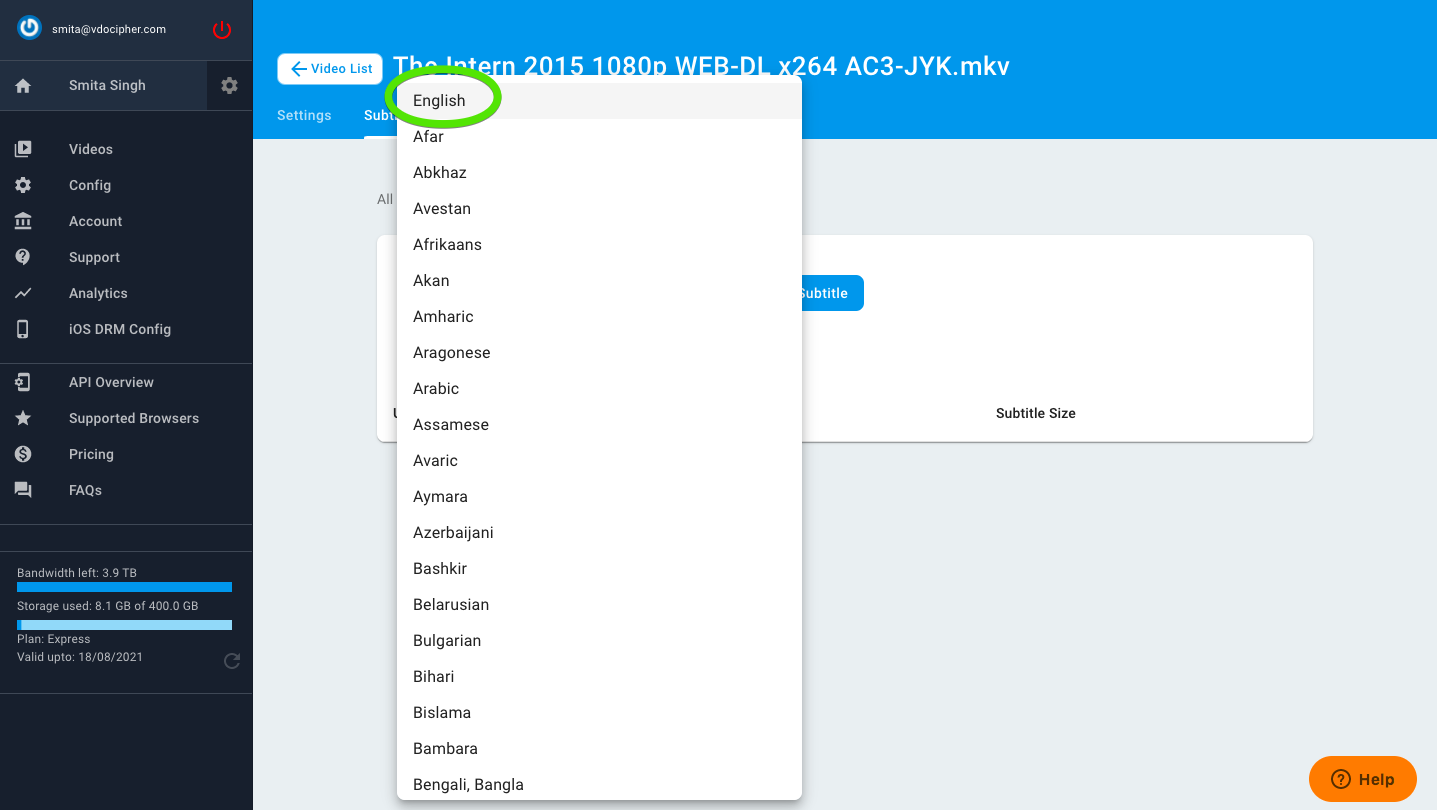 4- Click on the upload and select the file.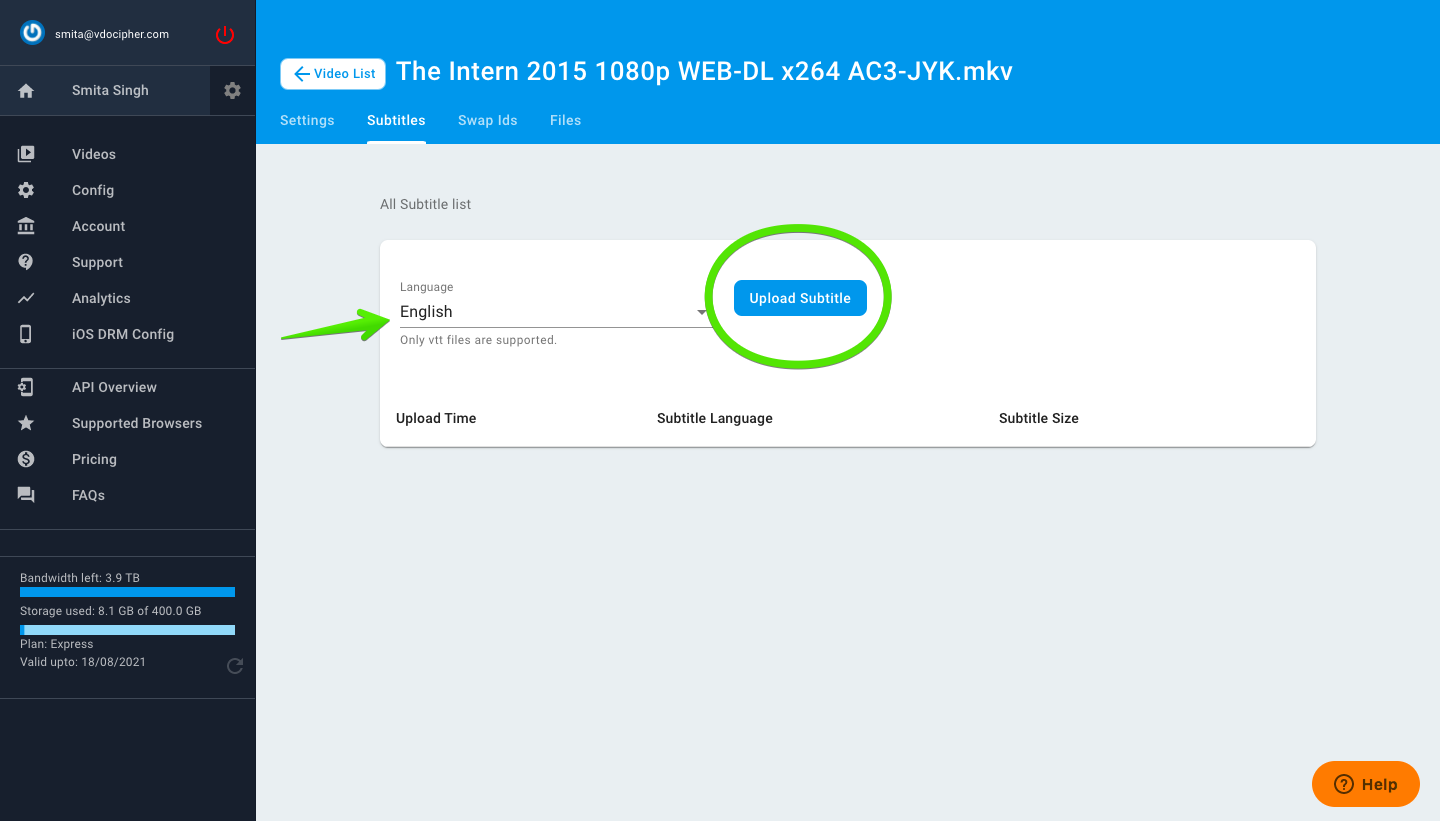 5- To add another language choose the language again and upload the respective file.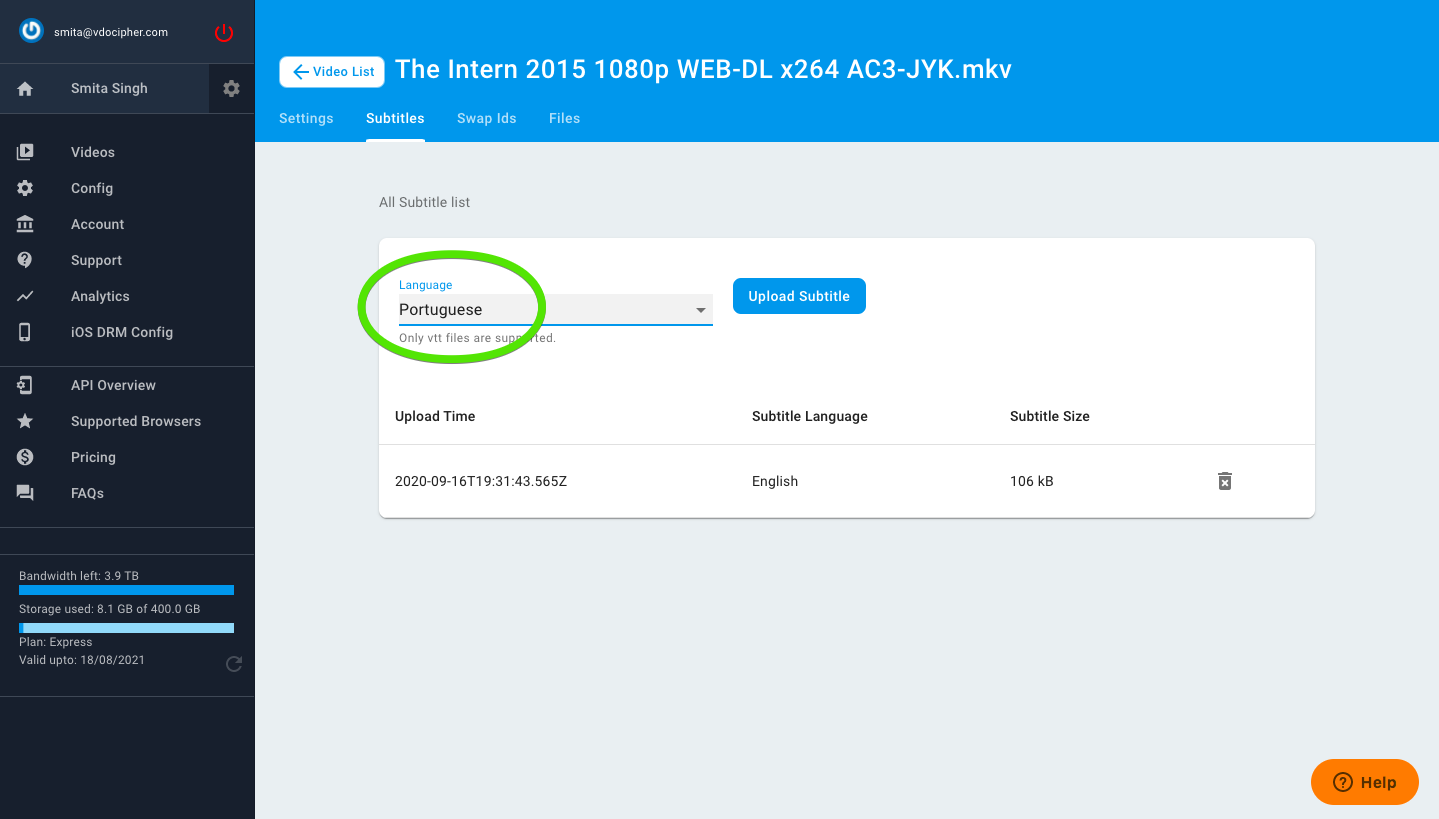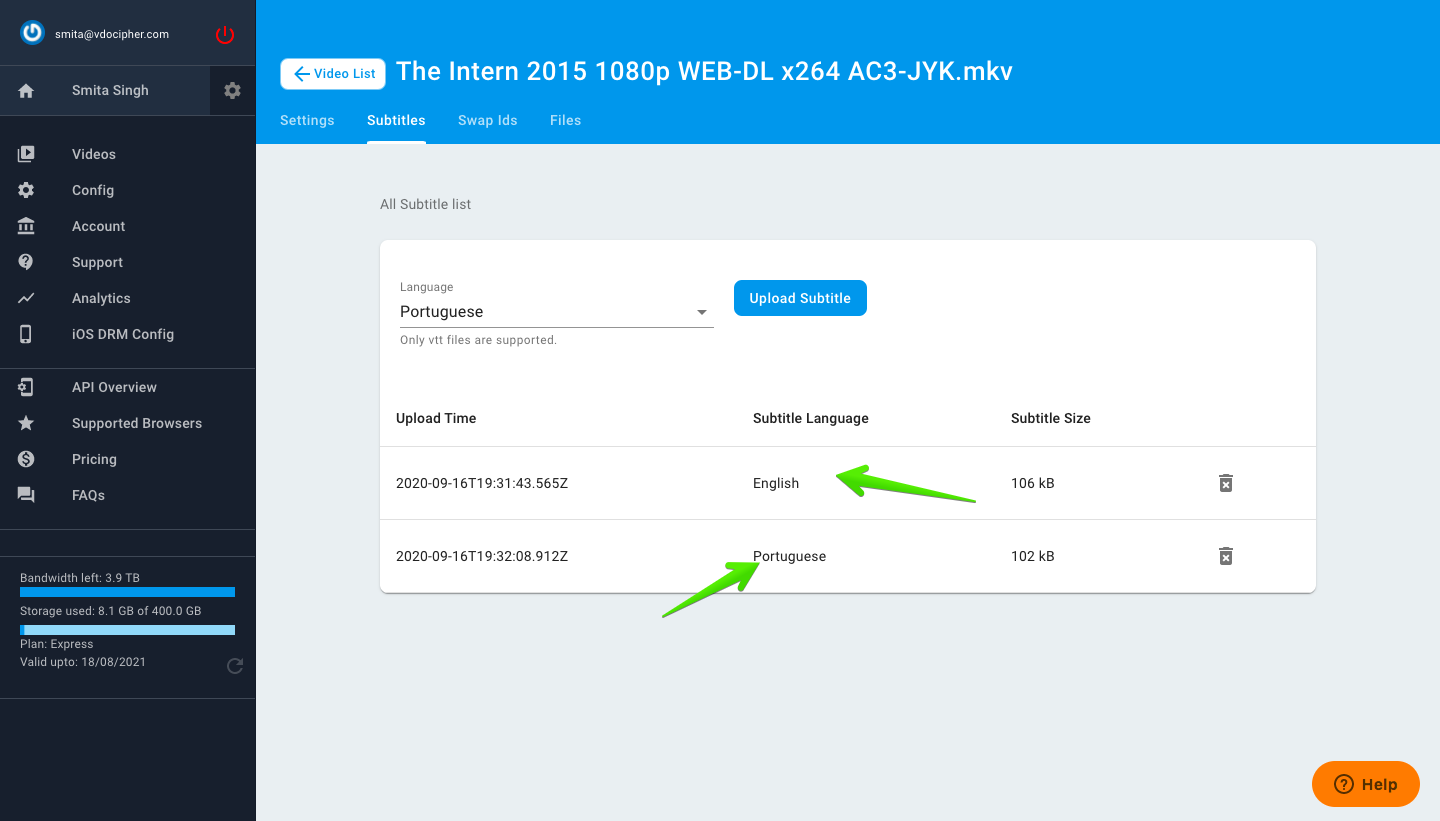 To change the language while playing a video user can click on the settings option given in the right corner of the video and click on the captions and select the subtitle language.
Supercharge Your Business with Videos
At VdoCipher we maintain the strongest content protection for videos. We also work extremely hard to deliver the best viewer experience. We'd love to hear from you, and help boost your video streaming business.
Free 30-day trial →