From inception to launch, course creators follow a long journey in creating & perfecting their material and then marketing + selling it online. Therefore, we have compiled a comprehensive list of 101 tools you might need to create and monetise that online course you have been planning lately.
A brief categorization is listed at the start and then we dwell on each tool individually. There is no ranking, it is a compiled list of useful popular tools. Let's dive right in!
Categories:

Elearning Video Creation/Production Tools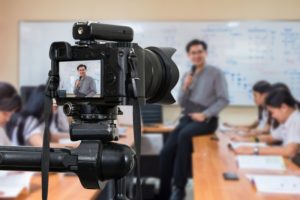 Elearning video creation tools mainly vary on the basis of what kind of video you want to build. It can be through slides with audio, screencasting, and at times with animations as well. Depending on your needs, you can find the relevant tools for your needs.
Three major methods of eLearning video creation are:
-Narrated Slides
-ScreenCasting
-Animations
Here are some tools, which will help you get the work done.
This screencasting + editor tool offers high flexibility to create long videos and add overlays. Get powerful editing, animation, and interactive features with special effects. You can even upload your videos straight to Vimeo, Facebook, YouTube, and Screencast. I have also used the paid version of this for creating tutorials.
Powtoon can help you create animated videos and presentations. Use Powtoon to create engaging online lessons for in-classroom and remote learning. Leverage ready-made templates to drag and drop elements. Powtoon is a user-friendly video creation tool for the less technical video content creator. Customize available templates or design your own with voiceovers, images, and music.
Turn photos and short video clips into full-fledged videos and slideshows. Online course creators can use Animoto to create ads, social posts, tutorials, and newsletters. Choose from a wide variety of ready-made styles and add text or music to your material to convert it into a video.
SharpeyeAnimation provides custom animated video production for e-learning and marketing businesses on service model. The key features include handmade videos and unlimited revision policy. 
Flixtime is a free site you can use to create production-quality, custom videos with text, images, and videos. The tool allows you to create, download, ad share a 1-minute video for free. Flixtime also offers selected award-winning soundtracks and stock music to enhance video appeal.
Get fast and free screen recording for material that's not solely in a browser window. Use options to record screencasts, webcam recordings, or both. With the added ability to record your voice and use a microphone. The Pro Recorder offers editing effects such as drawing on the screen, zooming in, creating options, and sharing tools.
Turn photos and videos into edited movies. Magisto allows you to capture video from within the app or upload one. Then, select an editing style, soundtrack, and title your video. The app automatically adds special effects and filters to it. Magisto Shot turns photos and text snippets into micro-movies
This intuitive, Mac-only video recording software allows you to screen-record iOS devices. Get access to a stock media library of 0.5+ million media clips to use in videos. The app boasts of several standard video recording features such as GIF creation and annotation capabilities.
VideoScribe automatically animates anything you position on its canvas. The tool comes with a large library of selected graphics. Other appealing features include voiceover recording, calls to action, soundtracks, and text-adding capabilities. Publish the created video on your website or share it on social or in emails.
Use this live streaming video software for conferences, live tutoring, etc. The tool can capture feeds from multiple devices, such as web feeds, microphones, and live camera feeds. Also, get live production software and encoding capabilities.
This web-based recorder allows you to seamlessly capture your screen without having to install it. Record a maximum of 5-minute long videos using Screenr. Videos created can be embedded in websites or shared across social media. Screenr works with MAC and PC, and even with an iPhone.
This Windows video recording software lets you create high-definition videos quickly and edit them. A standout feature of GoPlay is the picture-in-picture option. It lets you record both your PC screen and yourself via webcam simultaneously. Editing options include trimming, filters, cropping, and captioning.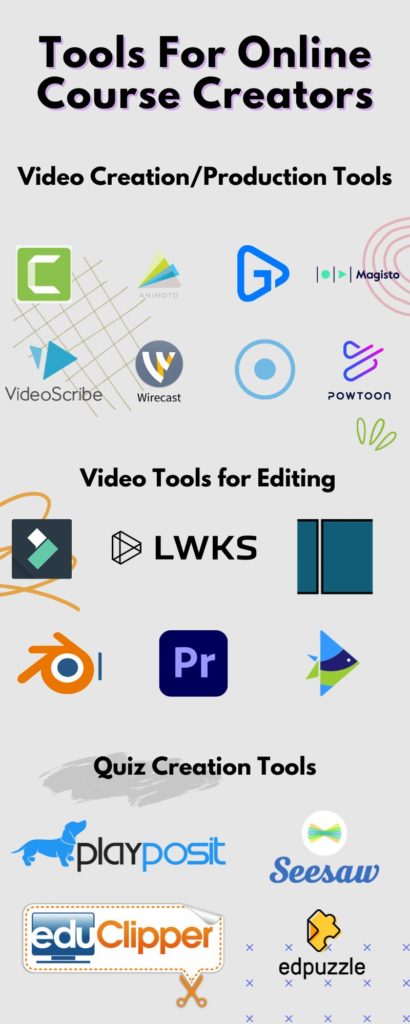 eLearning Video Tools for Editing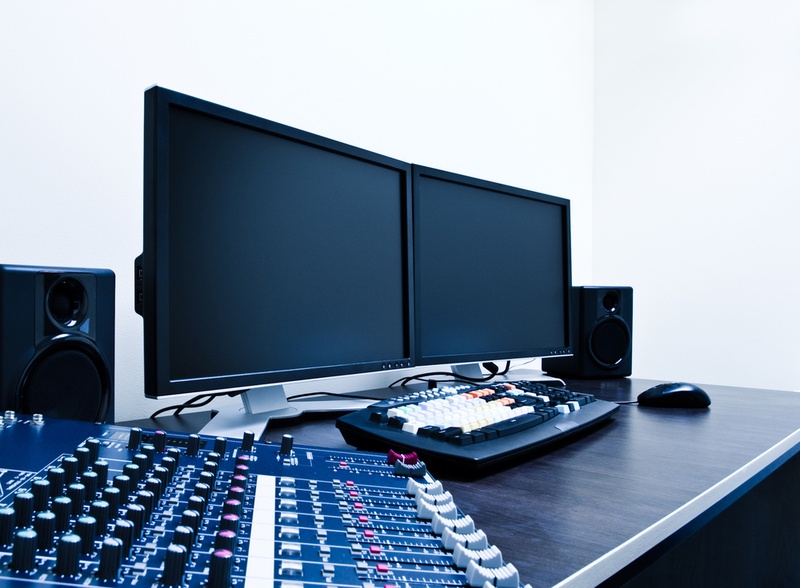 Elearning video tools for editing help you fine-tune your videos. You can use these eLearning video tools to trim down your videos and edit all the irrelevant parts. You can add features, overlays, and more.
This screencasting + editor tool offers high flexibility to create long videos and add overlays. Get powerful editing, animation, and interactive features with special effects. You can even upload your videos straight to Vimeo, Facebook, YouTube, and Screencast. I have also used the paid version of this for creating tutorials.
InVideo is a versatile video editor with a focus on video marketing. The tool comes with thousands of stickers, images, and text boxes to create engaging video content. The free option includes the entire feature set with 1 GB storage and 720p video resolution.
This one's highly popular with professional video editors and post-production professionals. The non-linear editing tool enables direct access through a video acquisition source. It's stable, responsive, and has all professional features you might need in creating the best online courses.
iMovie is an iOS-based video editing software. Start editing on an iPhone and finish up on a Mac machine. Add beautiful titles and credits. Use picture-in-picture and split-screen effects. And, pick from 10 creative video filters for that cinematic touch.
Filmora works on Mac, Windows, Android, and iOS. Get up to 100 layers of media, YouTube and Vimeo export, precision speed control. Use creative filters and split-screen effects, besides several other attractive features.
Blender is an open-source video editing software available on Mac, Windows, and Linux. The editor comes with video cutting and splicing features, besides more sophisticated ones such as video masking, audio mixing, waveform visualization, and histogram displays. Blender works for both beginners and advanced video editors.
Lightworks is for Linux, Mac, and Windows. The free version offers multicam support, high-precision video trimming, a wide range of video formats, and exporting to 720p for YouTube uploading. The tool is best for holistic desktop video editing.
Shotcut is another open-source software available on Mac, Windows, and Linux. It supports a variety of video formats and boasts a collection of tutorial videos. The most striking features include 4k HD resolution support and timeline editing.
Pinnacle Studio is a great video editing software for beginners with rich features. The tool is intuitive and accessible with simple drag-and-drop features. Capture and import material from various sources and include unique effects such as stop-motion and 360-degree editing.
This video editing software for mobile is free and fully featured for the iPhone and iPad. Features include trimming, speed control, and custom audio narration.
FilmoraGo is a free mobile alternative of the Filmora software, available on both Android and iOS. Users can create videos without watermarks and time limits and share them directly across social media.
This is a cross-platform, open-source video editor for Windows, Linux, and Mac. Top features include title editor with templates, trimming and slicing, unlimited tracks and layers, background removal, Slow-mo, and 3D animations.
Elearning Quiz Creation Tools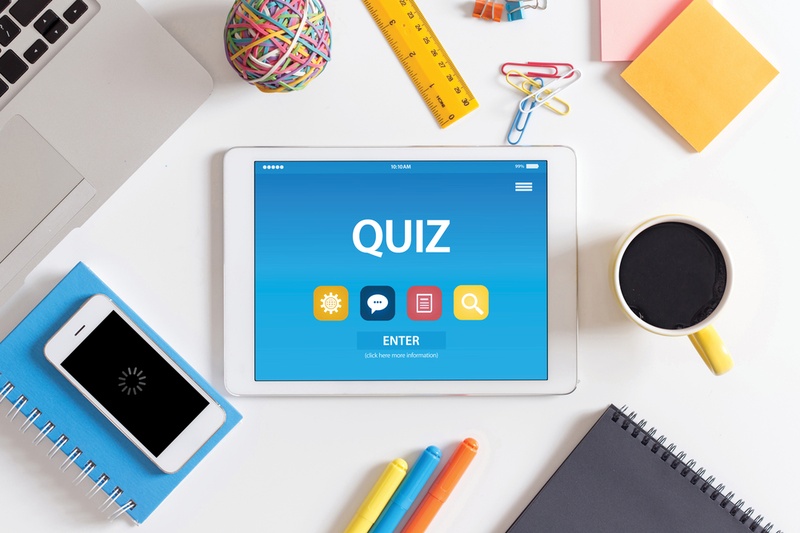 Any eLearning experience wouldn't be complete without testing the student on how much they've learned. Quizzes help students to remain sharp and work as a great tool to enhance learning. This is why every great platform opts for a good eLearning quiz tool.
Check if remote learners are watching your content. Know how many times a student is looking at a specific video, and assess if they're understanding the content. Use videos from Khan Academy, YouTube, Crash Course and more, or upload your own video to add interactiveness.
Allow learners to explore and interact with online course material at their pace and interest. Enrich video content with PlayPosit using graded fill-in-the-blanks, multi-choice questions, and quizzes. Accelerate learning through interactive videos.
Engage viewers into your online course by integrating polls, quizzes, and CTAs into videos through Vizia. Ask questions and multiple-choice quizzes and collect feedback through your online videos.
QuizBean is an effective online video quizzing tool that allows embedding videos into quiz questions. Quickly send quizzes to your learners and track student progress with real-time analytics.
iSpring QuizMaker comes with an easy-to-use interface and several quiz design options. It allows you to embed images, audio, and video files within questions, enhancing the learning and assessment effectiveness.
Evaluate video engagement and content comprehension by using Kaltura. Include questions and solutions in the video experience. Online video quizzing improves active learning, measurement, and brings a new way to improve learning outcomes.
EduClipper is now Participate. The tool is available on web and as an iOS app. It allows creating lesson boards with videos and other multimedia content. Integrate various assessments, including quizzes to track learning.
Seesaw offers various options for assessment. The tool works on the web and is also available as an app. It allows teachers to create interactive video lessons to keep a tab on student progress. Ideal for classrooms and remote teaching.
Buncee is a video creation and communication tool for educators. Create interactive videos and allow students to visualize concepts and learn creatively. It has an interactive drag-and-drop interface to aid in creating multimedia content. Embed quizzes and other forms of assessments with ease.
Online Teaching platforms



As an educator, you might not want to go through the hassle of building your own website and video infrastructure. It's always better to play with your strength. While you focus on creating quality content, you can let these teaching platforms take care of the rest.
Create and market your course with custom branding and control over your content/pricing. Build a website. Create a sales page to launch your course. Use coupon codes to accelerate subscriptions. Avail international payment options, affiliate programs, email marketing, and more. Here's a short comparison of Teachable with other popular video platforms like Teachable vs Thinkific

Create and sell videos online and digital downloads using Podia. You get a separate landing page for your course. Podia lets you immediately publish your course or pre-launch it to build your mailing list. Bundle audios, checklists, and other assets along with video content.
Use a ready-made course structure out-of-the-box. Create your first video course without feeling overwhelmed. Choose from templates such as a flagship course, mini-course, webinar replay, etc. Other features include course bundles, marketing, coupons, promotions, and integrations. You can also do a Thinkific vs Kajabi before getting started as both are equally good and close competitors.

This one comes with zero transaction fees. Best suited for beginners, Teachery lets you access many features without upgrades and commissions. A dedicated support team assists you with taking your online course off the ground.
Ruzuku allows you to start and sell online courses fast. Besides, it encourages students to communicate and collaborate, having to track their progress throughout. Seamlessly set up your course with minimal technical know-how. Use features such as support options, daily backups, and teleconferencing.
Kajabi takes video course creation to the next level. It also allows you to automate the marketing of your video course. Connect landing pages with checkout pages for exclusive offers and course launches. Upsell and cross-sell existing buyers seamlessly. If you're looking to compare Kajabi with other LMS platforms, we've got you covered with a Kajabi vs Thinkific here.
Sell video courses and mock tests. Besides, WizIQ allows you to hold live classes. Virtual classrooms in this tool are full of features such as YouTube video streaming, screen sharing, live chat, polling and surveying, along with whiteboards, circuit diagrams, shapes, graphs, and maps.
Set up your own online school with multiple teachers, websites, and a course catalog. Add instructors and their corresponding courses. Learnworlds allows you to become an admin and offer as many online video courses as you'd like. Get features such as custom domain names, coupons, and payment gateway.
Get a full website to launch your online video course. Choose from a fully hosted template that offers landing pages, galleries, and course offering pages. Generate chapters and units, embed quizzes, assignments, and give out badges and certificates.
With over 20000subject matter experts, Udemy has disrupted the educational ecosystem. The e-learning platform comes with tools to create PowerPoint presentations, PDFs, and videos to curate the perfect course.
Through its EasyCampus platform, Educadium allows entrepreneurs and organizations to create, manage, and earn from online video courses. Use a plethora of features for course designing and publishing.
Almost all courses on Skillshare have two key components- video and class projects. Earn through Skillshare's Partner Program by enrolling 25 learners per class, and a few other pre-requisites. Top teachers on this platform make nearly $40000 annually.
Turn your blog into a course. The editor of CourseCraft is simple and powerful to create various kinds of courses. It's integrated with PayPal and Stripe. Run discounts and offers. Students can collaborate with peers and instructors to create a knowledge ecosystem.
Here's a comparison of 3 of the most commonly used Online Teaching Platforms i.e. Teachable vs Thinkific vs Kajabi
WordPress LMS Plugins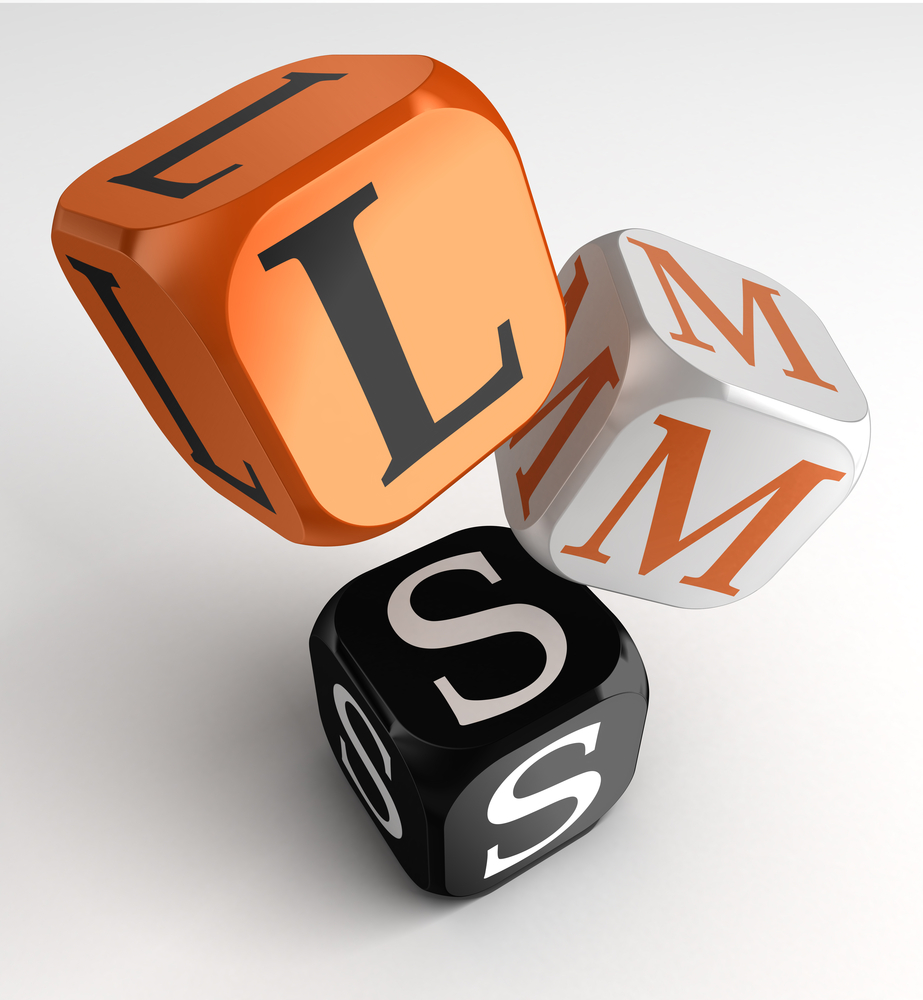 If you don't want to opt for an eLearning teaching platform, you can always go for WordPress and use an LMS plugin, and voila, you get your own platform.
WordPress LMS Plugins allow you to create classes, share assignments, and resources with your students. They are quintessential when it comes to a WordPress-based teaching platform.
This one is a powerful WordPress plugin that makes it easier for you to create and sell online video courses on your site. LifterLMS focuses on engagement with features such as achievement badges, social learning, 1:1 private coaching, and certificates. Monetize the LMS platform by selling site-wide membership, bundling courses, and selling individual courses.
LearnDash is a superior LMS plugin that makes it a breeze to create and sell courses, quizzes, award certificates, etc. Support gamification, micro-content, and social learning through your online video courses with this cutting-edge plugin. Encourage students to earn points by completing courses to unlock new courses, facilitating engagement.
Sensei comes with an extension for WooCommerce. Add it to an e-commerce store that sells online video courses. The basics of Sensei are simple- create courses, write lessons, and add quizzes. The standout factor of Sensei is its seamless integration with WooCommerce. Leverage course analytics, quizzes, automated quiz grading, WordPress-like user registration, and easy pricing/charging.
The cleanest and simplest choice for a WordPress LMS plugin is LearnPress. One downside here is the customer support that's not as robust as with other premium plugins. Activate a few add-ons to make your online course website as advanced as you'd like. Use add-ons for course reviews, wishlists, pre-requisites, and importing or exporting capabilities.
CoursePress Pro retired in May 2019 and is no longer supported by WPMUDev. The code is available on GitHub if you want to fork and maintain it. Use CoursePress Pro if you need several learning websites. Connect with over 13 payment gateways, upload quizzes, automate instructor feedback, and upload audio, video, text, and course files.
Use WP Courseware for less complicated pricing. It's used by the University of Illinois and the University of Wisconsin Madison. Speak with active tutors on the member portal, use the seamless drag-and-drop designer, integrate with your preferred e-commerce plugin, or run a multi-instructor system by assigning each teacher a specific role.
Create courses like you would a WordPress blog post with this one. Build quizzes, certificates, and courses right from the WP Dashboard. Features include coupon codes, real-time countdowns, process lines, and student backends where learners can see their scores, badges, progress, and retake quizzes.
Easily customize, create, and manage online video lessons with MasterStudy LMS. Use variety in lessons with slideshows, videos, and text. Display correct and incorrect answers in quiz results. Leverage a messaging and announcement system and seamless certificate creation. While offering all core features, MasterStudy LMS lags in allowing gamification of the learning experience.
This membership WP plugin comes as a free software with a paid pro version. It's designed for ease-of-use for the beginner course creator. Use the how-to guide to kickstart your online video course creation journey. Grant content access for lessons and courses to various membership levels.
This one offers a robust plugin with bot content protection and features such as Drip content capabilities. Create multiple membership levels, grant differential access to content, and use in-page partial protection with shortcodes. Effectively minimize content piracy risk in your online video courses.
This free LMS plugin allows you to create different rules to access courses after completing pre-requisite courses. Features include grading system, certificates, badges, and a progress bar that shows students how far they've come in a course. It's a simplistic LMS plugin for the beginner course creator.
Payment gateways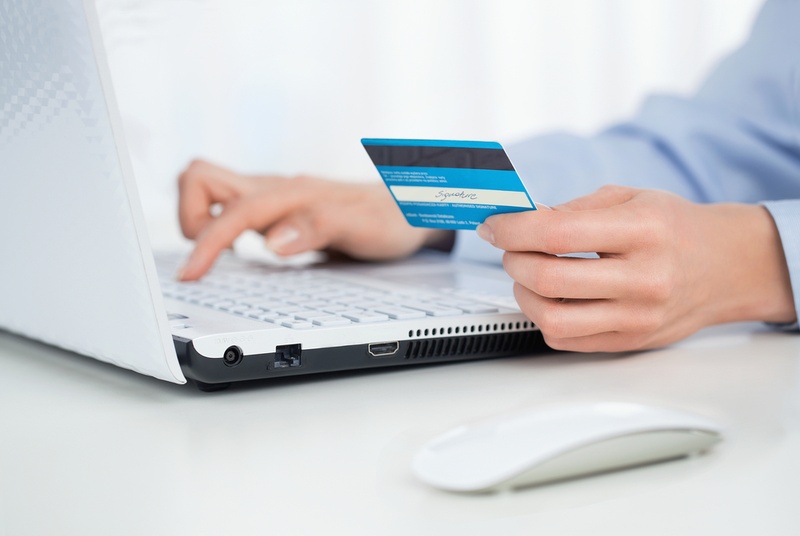 After you've done setting up your website, a payment gateway is the next big step. After all, you can create the best platform for your users. If you are not able to monetize it, or users are not able to pay due to several reasons. It can be pretty counterproductive for you as an eLearning platform
PayPal is one of the most trusted payment gateway, ideal for your online course website. It charges a monthly fee for Advanced and Pro users. The customer support and ease of use make it an appealing option. While it has higher transaction fees, flexibility, and ease of integration make it worthwhile.
Stripe is customizable, quick, secure, and easy to set up. Allow customers to buy your course directly from a tweet or save card information for one-click checkouts. Stripe can help you accept alternative forms of currency, such as ACH and Bitcoins.
Offer your course buyers net banking, wallets, and all card options to pay for your content. RazorPay is one of the faster-growing payment gateways. Easily integrate with your online video course website. Primarily an Indian company but supports international payment way.
One of the longest-service gateways, CCAvenue, is considered highly reliable and trusted. Customer trust is critical in the payment processor industry and CCAvenue banks on that. Integrate it with your site for secure payments.
WePay can handle complex payment requests such as crowdfunding campaigns and multiple payers. The payment gateway is tailored for both international as well as domestic markets. WePay even offers modern payment options, such as Apple Pay and Android Pay. It conforms to your unique needs, setting itself apart from other platforms.
Use a host of flexible and trusted payment options designed for small and medium businesses. Besides payment options such as checks and mobile payments, Authorize.net also caters to recurring and subscription billing. Use in-site ordering, simplified PCI compliance, custom checkout pages, and an Advanced Fraud Detection Suite.
2Checkout offers heavily customizable hosted checkouts and seamless integrations, leaving the checkout experience on brand. Set up your business globally with 15 different languages and 87 currencies. Use an easy-to-incorporate payment API to embed credit card processing on your site.
PayUBiz offers a wide variety of customizations for both small and mid-sized businesses. With a fast merchant onboarding process, get your gateway setup instantly. PayUBiz focuses on user experience, and so do you as an online video course creator.
This is one of the cheaper options for a payment gateway. No installation costs, and highly recommended for businesses offering physical goods. However, for digital goods, their transaction discount rate is five percent. Setup your website with InstaMojo and integrate seamless payment processes for success.
This is a UK-based (global) service offering omnichannel payment solutions for businesses of all sizes. Pay as you go or pick a monthly payment option as per your needs. Leverage automated billing, customizable loyalty cards, card updates, card-on-file support, and simplified backend payment settlement.
Don't want a contract-based solution? GoEmerchant is a monthly service offering simple and straightforward features with a pre-configured web store design. Set up an eCommerce platform from scratch with a web storefront, payment gateway, and a customer account management platform. Configure your gateway and set up a merchant account, hassle-free.
Competitive rates with this payment gateway can allow online teachers with the slimmest margins to earn good revenue. Easily set up a merchant account and start accepting credit card payments quickly. The only downside is that you need to sign a contract that comes with cancellation charges.
This one is a great e-learning course payment gateway if you need competitive rates, advanced customer support choices, and shopping cart features. This is an ideal choice for a reliable, easy, and simple solution for e-learning professionals. The credit card processing system easily integrates with most shopping cart software, accounting software, and web stores.
Video Hosting & Player Options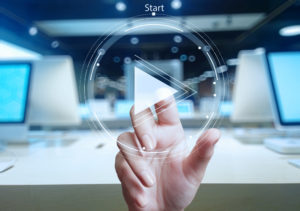 Opting for video hosting is the best option for anyone with their own website. It is always recommended to keep your website's hosting and video hosting to be separate. As in case of using the same for both can put a heavy load on your website and in turn disrupt user experience. These video hosting services not only cater to the hosting part, but also gives you an access to complete video infrastructure required to stream your videos online.
VdoCipher.com provides video hosting for online course businesses to help them stream content on their site/app in a most secure and smooth manner. The key features are the highest security from video piracy through Hollywood Grade DRM encryption & watermarking technologies; and smoothest streaming at slow connections due to optimized encoding at lower sizes. Packaged offerings include Amazon AWS server + CDN integration, Transcoding,  API & Plugin integration, Custom Player, Offline app playback & Per video analytics. VdoCipher already serves e-learning and media businesses from 40+ countries with its offerings.
Brightcove encourages its users to leverage videos to move their business in critical ways. This could be in distributing, communicating, showcasing, or venture exchanges. This is a great video hosting platform if you are looking for high speed and more power over your video content.
This one is a popular old tool for video hosting for entrepreneurs. Pay based on the number of recordings, and get the first three for free. Use more detailed analytical capabilities, adjust display dimensions, password-protect videos, add CTA links and lead capture forms, and include SEO keyword phrases in your video description and title.
Get an attractive interface to distribute your online video content. While the transferring space is limited, the incredible examination framework compensates for it. Get several customization options, powerful analytics capabilities, higher quality video display than YouTube, no ads and popups, and a strong network.
Flip traditional teaching with Kaltura as your online video hosting platform. Get gamification features, intuitive UX, and leverage the current trends in video creation with this leading video hosting platform for online course creators. Use excellent support and improve learning outcomes for your students.
This is an ideal platform for online course hosting for colleges and businesses alike. Use features such as live streaming, recording, and sharing video content. With little to no technical know-how, Panopto allows you to host videos seamlessly for better learner engagement.
Use YouTube and create a full-time career as an online course tutor. The SEO value of optimized video makes this platform attractive. Embed YouTube videos on your site or landing pages, enable video sharing, encourage subscriptions, and earn through the ads platform.
Video Hosting/Website Server options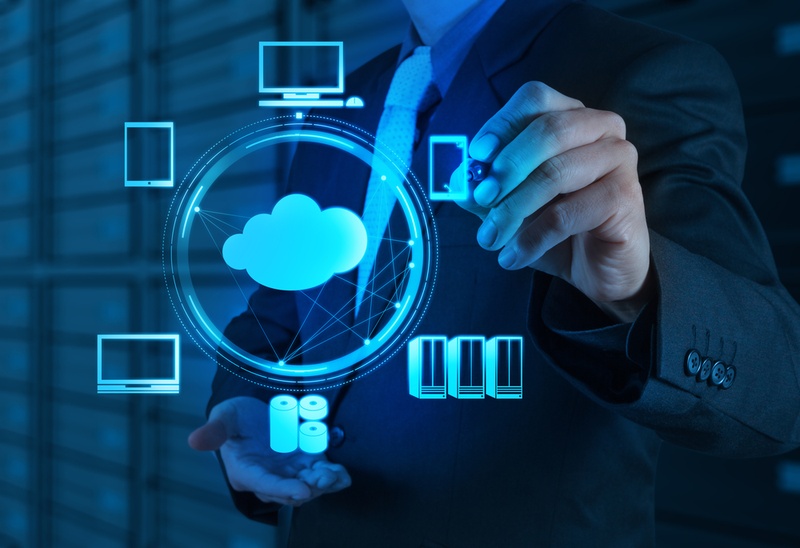 In case you are looking to host the content of your courses including the videos on your own (instead of going for a 3rd party video hosting platform), then below are the popular cloud options.
Use Amazon AWS Cloud for two streaming services- on-demand video streaming and live video streaming. Use flexible pricing with the pay-as-you-go model, leverage 99.99 percent content availability, support data security, and features such as storage optimization.
With the Google Cloud Platform, render huge workloads at peak hours, live stream video to masses, and launch new applications. Use Google's Anvato for video broadcasting and OTT content delivery. Generate closed captions in over 80 languages and rest assured about your video content's security, reach, and availability.
Decrease the complexity and cost of cross-platform content. Use streaming services for local, low-scale streaming. Leverage DVR workflow capabilities and prepare video assets with required quality resolutions and levels for any device. Get flexible pricing and inexpensive video hosting.
This video hosting server can eliminate challenges concerning the preparation, delivery, and monetization of online video content. Minimize complexity with a managed service for streaming with a video hosting server monitored 24/7 by specialists. Provide a premium viewing experience to your viewers by extending video libraries and streaming videos to any device seamlessly.
Domain name providers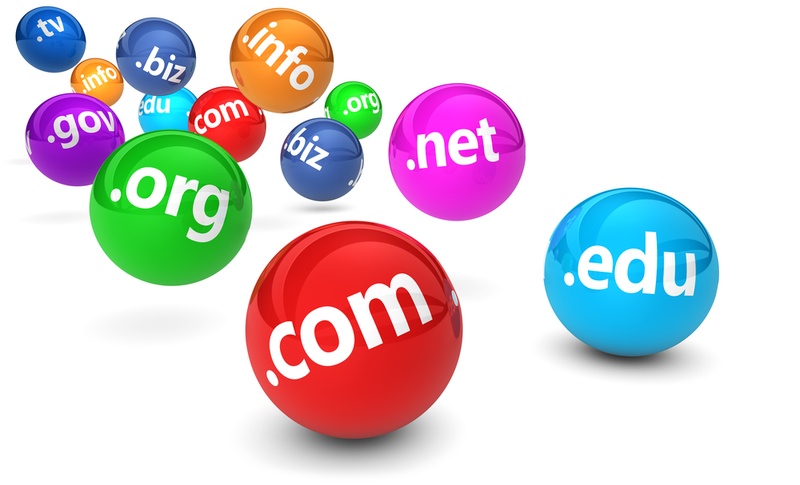 One of the oldest players in this industry, GoDaddy offers a wide variety of popular domain extensions to choose from. Get a huge discount on your first year of domain registration on GoDaddy. The powerful domain management interface makes it a breeze to transfer your domain name or change its settings.
This one is one of the largest hosting companies, also an official WordPress hosting partner. Get started for $2.75 per month and get reliable support and customer service as part of your domain registration.
A one-stop-shop for domain names and shared site hosting. They also offer domain privacy, extensions, and easy DNS management tools. Quickly find a suitable domain name and manage domain names seamlessly within the domain management area.
The powerful domain search tool helps you find the right domain name. Also, use add-on services such as premium DNS and domain privacy. A standout feature si that they offer free domain privacy with all domain names. The domain management tool might not be the ideal one out of all options here.
DreamHost is another known name in the market for domain names registration. Get 400+ TLDs and all domain management tools you can expect from a large service provider. Register a domain without hosting or get both services under one umbrella.
Start an e-commerce store to sell your online courses without any technical proficiency with Shopify. Quickly set up your store using a custom domain name. Also, get the option to move your domain name to another service when need be. One downside is that Shopify doesn't offer email addresses along with the domain names.
This provider specializes in domain names, VPS hosting, web hosting, SSL certificates, email, and online marketing services. No matter which hosting plan you choose, get at least one free domain name with SSL certificate, unlimited disk space, e-commerce solutions, and marketing tools- everything you might need for your online course website.
Moodle LMS is a world-leading online learning management system with hundreds of millions of users around the globe. Kickstart your Moodle online course with ready-made templates, use analytics and reporting to increase student engagement, and earn better learning outcomes through your online video courses.
Online resources to learn how to set up an online course
In this Udemy course, learn about the opportunities for monetizing your online courses. Validate the course idea, promote your course, and monetize. Also, get more information on the hardware and software needs of setting up a course.
Watch the one-hour video or read the 12,000-words guide. This resource breaks down creating an online course into easy parts such as deciding if it is right for you, finding your course idea, creating an outline, building the course content, setting a price on it, choosing a launch model, selling the course through email marketing, and so on.
Register for an online webinar by Teachable to learn how to create an online course on the platform. The webinar promises you to create your first course on the platform without any technical headaches. You will need to submit your email address to register for the webinar.
This 16-minute read breaks down the gigantic rock of creating and selling an online course on the web. Discover the ten major phases of creating an online course. Pick the perfect topic, ensure there is demand, create better learning outcomes, select and curate course content, and more with this guide that makes course creation sound like a child's play.
This is a massive guide to help you learn how much money you can make with an online course, the types of courses you can choose from, how you can bypass any mental blocks, create an online course step-by-step, and more. This is a different kind of content to help you get to creating and not think more about it.
This is a complete guide again. Right from committing to create a course, choosing a profitable idea, testing your idea, to getting students registered and launching your course. This guide also includes further resources in each of the steps, like a course idea worksheet to help you make decisions faster.
Elearning field famous blogs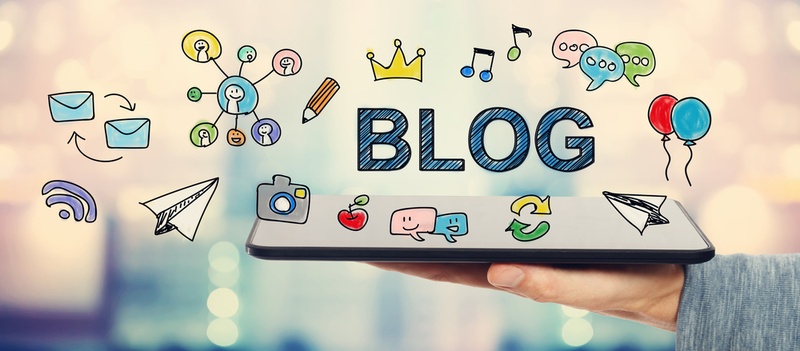 This one is a top resource for everyone working or getting into the e-learning industry. Get hundreds of free resources, including webinars, ebooks, and articles about the left and right in the eLearning industry. The website also allows you to guest post articles to earn backlinks to your website.
Get infographics, case reports, videos, books and documents, webinars, and courses all in one place. This blog is a comprehensive compilation of everything that's new and hot in the e-learning industry. Publish a guest post and backlink to your website.
Coursera has partnered with universities to offer students and learners free information on a wide variety of topics. The blog updates with three blog posts per week.
This is a free community for sharing educational and instructional videos and content for teachers and students alike.
Swift E-learning is a top service provider in India, offering custom e-learning and software solutions to companies around the globe. Get in the know of the latest happenings, trends, and software freebies in the e-learning industry.
Online platforms to sell courses directly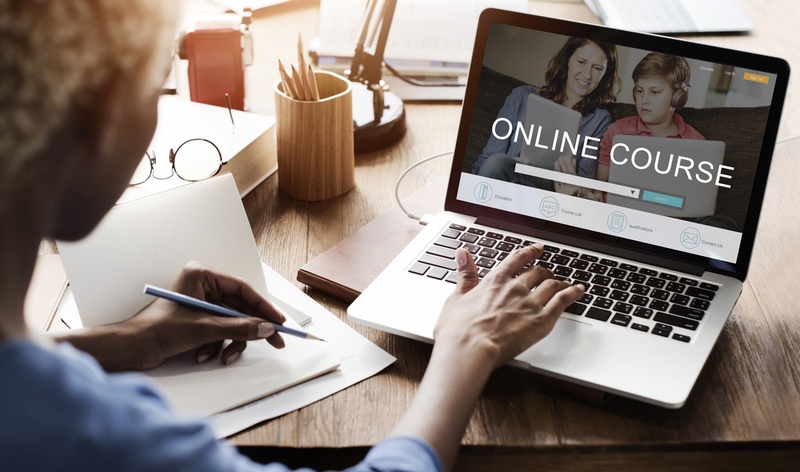 Some of the world's best companies and universities such as the University of Stanford, Michigan, and Duke use Coursera to publish online video courses.
Now LinkedIn Learning, this online course marketplace caters to business professionals. Add certifications and publish an online course seamlessly. 
Presentation & Infographic creation
While videos and text are the common teaching medium; adding detailed creative presentations and infographic gives the additional attractivity to your courses. Visme.co is one such popular tool that helps you add powerful visual stories in the form of engaging presentations, infographics, and other visual content.
Planning your online video course? Use resources mentioned above to create the best one yet. Did we forget to include your favorite solution or tool? Let us know in the comments below.
References:
https://www.vdocipher.com/blog/2016/11/wordpress-plugins-for-elearning/
https://www.wildapricot.com/articles/online-payment-services#best
https://www.dreamhost.com/blog/10-online-payment-gateways-compared/
https://www.learningrevolution.net/sell-online-courses/
https://www.getcloudapp.com/blog/best-video-recording-software
https://filmora.wondershare.com/screen-recorder/best-free-video-captures.html
https://digitalmarketinginstitute.com/blog/15-04-2018-top-10-video-editing-tools-for-small-business
https://learn.g2.com/11-best-free-video-editor-tools-beginners/
https://www.educatorstechnology.com/2017/02/6-excellent-tools-for-creating.html
https://americantesol.com/blogger/videoquizsites/
https://www.isitwp.com/best-wordpress-lms-plugins-compared/
https://medium.com/@didolores/8-online-teaching-platforms-that-will-make-you-want-to-teach-online-1b9b23dc2503
https://oedb.org/ilibrarian/6-free-platforms-teaching-online/
https://www.vdocipher.com/blog/2019/08/video-hosting-platform-online-courses/
Planning your online video course? Use resources mentioned abover to create the best one yet. Did we forget to include your favorite solution or tool? Let us know in the comments below.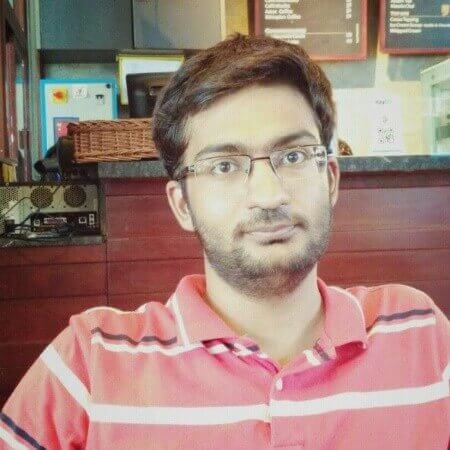 CEO, VdoCipher. Writes about video tech, ed tech and media tech.