Did you know that over the years online video consumption has increased drastically? Due to the recent pandemic, we have seen a behavioral shift in video consumption as more users are spending time on the internet. Users consume content in different ways and videos are one of the preferred options by the users. With this increase in consumption, video production has also increased. Brands are using videos on websites to communicate with their users more than ever!
 Videos are one of the effective mediums to influence traffic, leads, and sales. As per the Hubspot data, 86% of businesses use video as a marketing tool. Almost all the content, be it e-learning, corporate training, or even movies, has gone for online streaming. This pandemic has seen major growth in all these video platforms.
Videos aren't just limited to youtube instead it is being used on several websites. Businesses have begun to optimize their website with visual content which engages and persuades their target audience.
As a business you might wonder, Why do websites with videos perform better than websites without video content? Let's understand why adding videos are important to websites and businesses. 
Why Should Your Business Have Videos On Websites?
Over the years the way how content is being consumed has changed. Video content is in demand and increasing over time. Many businesses are opting for video content, as a part of their marketing strategy, to drive more engagement and connect with users. Video on websites is present in the form of product/service demonstrations, testimonials, case studies. 
Here are the reasons why you should add video on your website:
1. Better Audience Engagement:
It is crucial to engage and provide a delightful experience when the prospects visit the home page/service page. Using video on a website/service page will help you to visually demonstrate the benefits of your product easily. As per Hubspot, 94% of marketers agree that videos have helped user understanding, with 43% reporting that video has reduced customer queries regarding the product/service.
2. Improved Brand Presence: 
Every business focuses a lot on strong brand personality. Adding videos to the homepage/service page portrays your business in an easier way to your target audience. Communicate how your product/service can solve the user's problems. Also, videos present a great opportunity to showcase your company culture.
3. SEO Visibility:
Adding videos on the homepage/service page gives your website an advantage to improve your search visibility. Educate your audience with the explainer videos, product demos, etc. Create engaging videos that users share and help you to generate backlinks. Use relevant keywords in the video title, descriptions. Through this method, you are going to rank your web page or videos which improves your reach and conversions.
4. Stand Out From The Competition:
You have the opportunity to stand out from the competition by utilizing a powerful marketing tool. Adding a video on web pages will help you to easily differentiate your product/service among your peers. 
5. Improve leads and conversions: 
Incorporating videos on the websites define your value proposition to the target audience and encourage them to take specific action on the website. 64% of people who visit a business website are likely to be interested in buying a product/service after watching a video
What Type of Videos Should Businesses Make?
There are various options that businesses can consider while creating videos. 
Business Introductory Video

– 
Intro video offers an opportunity to describe your business in a better way. Provide an appealing overview of your business, value proposition, and why users should work with you. Be concise and plan your content that resonates with your target audience. Intro video on website homepage provides several benefits and strengthens the relationship with your audience.
Product and Services Explainer Videos – 
Having Product and Services Explainer Videos on websites enables easier communication and improves the attention span of your audience. 
When users understand more about the product there's a higher chance of taking action; it may be filling a form, signing up or contacting a business.
Adding Tutorial/How To Videos on the website will help the users and understand more about the functionalities. Videos can explain about how to fix an issue, 
Functionalities, Process etc. This will answer a lot of questions for the viewer and reduce phone calls and support questions.
Using Effective video testimonials on your website offer a great way to present how businesses can help your potential audience. It is one of the proven ways for brands to connect with their target audience. Video testimonials act as social proof and help you to secure trust.
About page allows you to highlight your company culture, vision, and the people on your leadership team. This can be a great way to engage and connect with your audience.
How to Add Videos On My Websites?
The process of adding a video to your website for WordPress and other platforms is very simple and can be done without much technical knowledge. We'll discuss the step-by-step process of adding videos to your webpage.
Before proceeding with the step it is important to understand the difference between embedding and uploading videos. 
Uploading refers to streaming the video directly from your own website hosting. Video embedding refers to adding a video to your website with the help of an online video platform. This helps display the video on the website. 
Is it better to upload or embed a video? The answer is certainly to embed a video for various reasons.
Uploading large and multiple videos can consume more space and time. While video embedding on a website helps you to avoid storage limits issues.

Uploading a large video on a website increases site loading time which impacts the user's experience and SEO performance. Video embedding will have a positive impact on site load time and SEO.

Video embedding can provide a better quality video and quicker buffering times.

If you opt for a video upload option and a large number of users are trying to watch your video at once this can slow down or crash your website due to limited resources. In this case, video embedding works well with good capacity and bandwidth allowing a large number of users to view simultaneously. 
How To Add Videos On Websites Using Vdocipher?
VdoCipher offers video embedding via various methods. It can be done via iFrame, Script & API. We have explained in detail on video upload, process and embed process for your videos.
1. How to Add Videos On Website in HTML (HTML5)
Edit your HTML
Navigate to the page you want to embed the video on in the edit mode. In the code, section place your cursor at the specific place in the code where you want your video to appear.
Copy & Paste your embed code
Copy and paste your embed code into the spot you placed your cursor at. Press, "save" or "publish" button. Make sure if the video is displayed where you have placed the code.
2. Embedding Videos in WordPress
You can embed your videos in WordPress with simple steps. Check out our detailed guide on How to embed videos with WordPress.
What Are Some Best Practices for Using Videos on Websites?
Adding a video on the homepage/other pages can draw users' attention very quickly and engage them in a better way to improve the user experience of the website.  
Best practices for adding video content on web pages
Plan your Content – it is crucial to understand your audience persona which will help in video content strategy. Think about your audience's problem and describe how your product or service will help the users. List out the benefits, features, and call to action at the end of the video where users can take a specific action. Decide what elements should be included in the video content to make their experience better.  
Length of Video Content – Publishers should access users' behavior to understand how users interact with different content formats. It is important to make sure your video content is crisp and clear. Large video files are the most common cause to slow down the website. Publishers need to look at their own website metrics to determine how some of these tips can be applied.
Placement of the Video – Place your videos on the top portion of your website instead of placing them at the bottom. Having videos on the top portion of the page provides a better mobile experience and avoids more scrolling. Test and preview how your videos are displayed on different devices to make sure videos are optimized for proper playback. Make sure the video stands out with relevant headlines and CTA.
Optimize your Video for SEO – Add relevant metadata like titles, descriptions, and video schema to further enhance search engine optimization.
Load your Videos Quickly –  Compress your video content to make your web page load quickly. User abandonment rate increases with buffering and delay in playing videos. To avoid these issues embed videos directly into product and landing pages.
Test Autoplay of Videos – Understanding your audience interaction is important. The autoplay of video can be a concern when it comes to mobile viewing.  Ideally, it is recommended to avoid videos with autoplay. This can cause users viewing experience, consumes more bandwidth, interfere with user navigation, and distract people. research your own website and determine how the autoplay feature works.
How does Vdocipher Help to Protect your Videos on Websites from Downloading?
What if your premium content can be consumed for free via different software and apps? As per different studies, by 2022 the estimated losses to the industry would be as high as $52 billion globally (Digital TV Research)
There are various factors causing video piracy to increase over the years. Sometimes users cannot afford the premium content or due to lack of availability. This makes the users download content through various apps or software which in turn results in less viewership of videos. To minimize content piracy all businesses should upgrade their technology for content protection. 
If you are a content creator or company that produces video content (paid courses, tutorials, etc)  for a specific audience and are concerned about unauthorized video download from websites we have explained the process of protecting video content.
Before going through the process it is important to understand no system is unbreakable and there's always a way to decrypt a video. But several layers of security will make the video downloading process more complex.
DRM Solution:
Vdocipher ensures protection against unauthorized video downloads with multi-DRM security. Your videos are encoded into the encrypted format and through DRM's highly secure key exchange mechanism, the encryption key is kept safe so that in manner videos can be accessed.
What encryption does, is turn the file into complete gibberish, even if someone is able to get access to it, it wouldn't make any sense to him. It can only be accessed in a usable manner with the encryption key. In earlier cases, with only video encryption, pirates were easily able to access encryption keys by using several tools like IDM, video download helper, etc. But with a DRM solution, the key exchange mechanism is highly secure as the key is stored behind a CDM( content decryption module), which cannot be accessed by users. This makes video DRM highly secure to protect against any video downloads.
Domain Restriction:
You can restrict certain domains for video streaming. 
Dynamic WaterMarking:
You can even use a watermark to curb piracy.  Information such as IP and email address can be displayed on top of a video. This is an effective deterrent against piracy as you'd be able to identify the source of the video leak.
Online video platforms like VdoCipher offers robust security and seamless streaming to provide a great user experience. 
If you are looking to sell videos online(online courses, movies or web series) on websites or apps, you can consider Vdocipher which provides features such as Private Video Hosting, CDN, Online Video Player, Security features like DRM, Watermark to protect your video content from  piracy. You can create an account with Vdocipher to start your free 30 days trial
VdoCipher Can Help You To Add Videos On Your website!
At VdoCipher we can help you stream videos on your website in the most smooth and secure manner. We also work extremely hard to deliver the best viewer experience. We'd love to hear from you, and help boost your video streaming business.
Free 30 Day Trial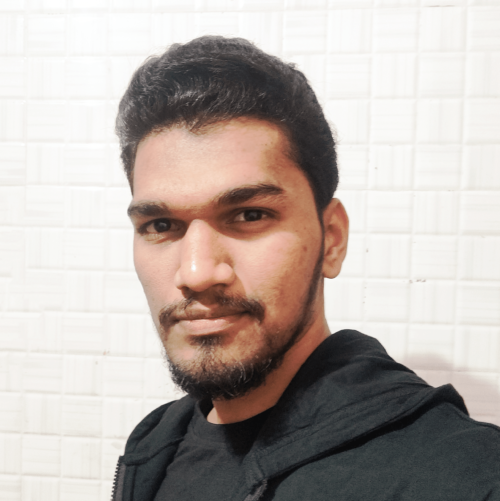 A Digital Marketing pioneer who loves to innovate strategies to effectively market a product through consumer research and data analysis. In addition to this I'm a sports and fitness enthusiast with love for travelling and photography.